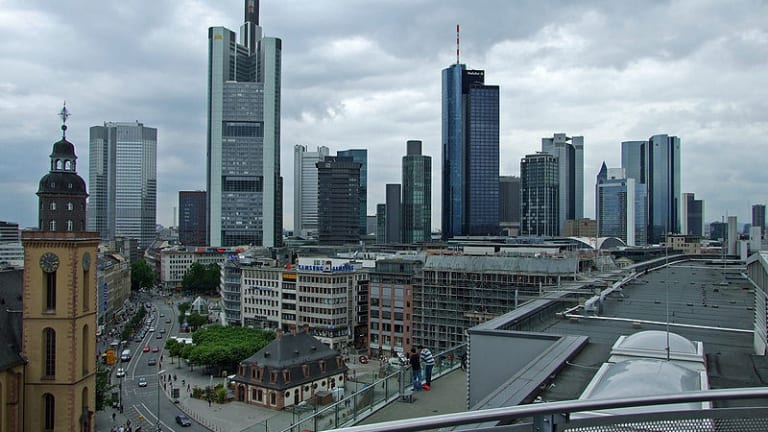 Horny Italian Bank May Yet Save Commerzbank From Arranged Marriage To Deutsche Bank
It's like Goethe's tragedy about a troubled bank that has eyes for another troubled bank that's in an unhappy relationship with yet another troubled bank, and everyone dies at the end.
Commerzbank doesn't want to merge with Deutsche Bank, and—in spite of everything afflicting it—Deutsche Bank's not too keen on the marriage, either. But Tante Angie insists, and so they're going through the motions.
Given the general unpleasantness of marrying a gout-ridden, necrotic beast, Commerz would be forgiven for dreaming. Dreaming about a randy Italian bank run by a French lothario just itching for some cross-border action. Hoping that maybe the dowry might fall through, and that it could marry for love rather than someone else's convenience.
Well, Commerzbank: Sometimes dreams may come true.
Lawmakers are warning Germany's finance minister that they will block any attempt to invest public money into a merged Deutsche Bank and Commerzbank, a deal which could require up to 10 billion euros ($11.2 billion) of fresh capital.
UniCredit is preparing a rival multibillion-euro bid to take control of Commerzbank amid signs efforts to merge the lender with its German rival Deutsche Bank are facing mounting difficulties, according to people briefed on the Italian bank's plans…. UniCredit's plan involves amassing a sizeable stake in Commerzbank, which has a stock market value of €9bn, and merging it with HypoVereinsbank, the German lender it already owns, one of the people said.
Needless to say, Commerzbank shareholders are practically giddy. UniCredit shareholders? Less so.
Shares in UniCredit fell sharply on Thursday after the Financial Times reported its interest in Commerzbank, but later pared some of the losses to close down 0.7 per cent. Commerzbank stock shot higher, finishing up 3.4 per cent. UniCredit declined to comment.
UniCredit waits in wings to bid for Germany's Commerzbank [FT]
German lawmakers ready to block public cash for Deutsche-Commerzbank [Reuters]