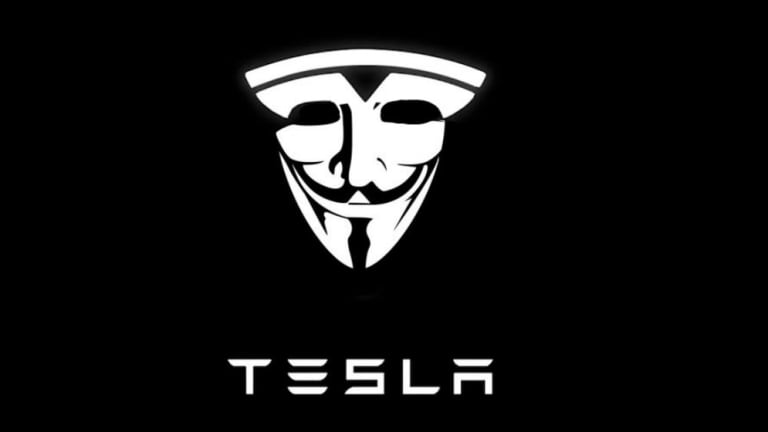 Elon Musk Is Psyched To Talk About Tesla Today...No, Not The Exploding Car...Or The Bad Financial Picture...Or The SEC
Otherwise, it's gonna be FUN!
Can you feel the excitement in the air?
That's the electricity that comes from everyone's favorite electric car magnate/Bond villain-come-life/Ambien tweeter, Elon Musk! The man himself is giving a big presentation today to the Tesla faithful and everyone is going to be sooooo pumped about what Bagwhan Elon has to share with the flock!
Mr. Musk is gathering investors Monday to reveal the electric-car maker's latest efforts to develop self-driving car technology and his strategy for deploying it. The presentation at its Palo Alto, Calif., headquarters is scheduled two days before Tesla reports quarterly financial results, which are expected to show a loss on slumping vehicle sales.
Oh, whatever! Elon would never attempt to distract from objectively negative news by doing something performative and silly. That's just not who he is, you guys. And a lot of companies with massive stock valuations lose money these days. It's not like that's a big deal. Everything else at Tesla is hunky-dory...
The electric-car maker Tesla said on Monday that it had sent a team to investigate why one of its cars appeared to spontaneously combust in Shanghai over the weekend, an incident that the authorities said left no one hurt but has raised fresh questions about the safety of the company's cars. 
Whatever...one tiny explosion...
Security camera footage accompanying the post showed smoke creeping from beneath a parked Tesla sedan for a few seconds before the car bursts into flames. The fire department said that two other cars were also damaged.
Cars explode, companies post losses, life goes on. Tesla is about to disrupt the world by automating taxis, and no one can deny that genius!
"I've seen this movie before," said David Kudla, CEO of Mainstay Capital Management, a short seller of Tesla stock. "Whether it's launching the Tesla into space, whether it's some sort of product reveal or some grand announcement that comes a day or two before earnings."
Heathens!
A Tale of Two Teslas: Elon Musk to Tout Robot Cars Amid Sales Slump [WSJ]
Tesla to Investigate Car That Appeared to Burst Into Flames in Shanghai [NYT]