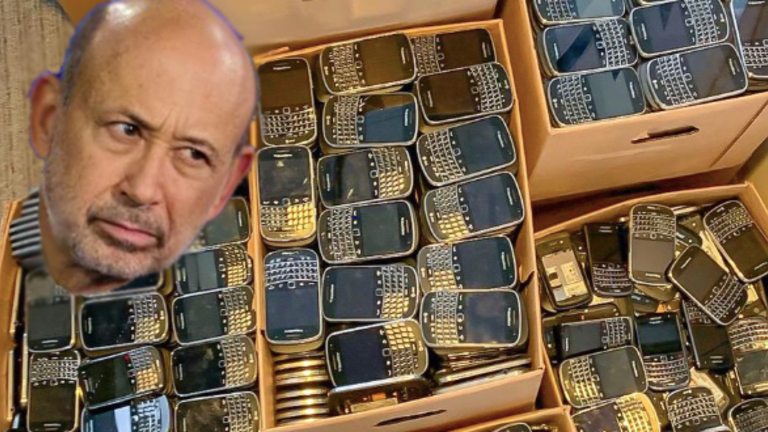 Goldman Sachs Puts All Company-Issued BlackBerrys In The Storage Room So Lloyd Blankfein Has Something To Play With
DJ D-Sol just went Joan Crawford on outdated tech.
If you're heading to work at 200 West Street toting a BlackBerry today, you might as well be listing to a Zune and wearing an "I'm A Dinosaur, DJ D-Sol Is A Meteor" t-shirt.
While some could see this as yet another bad sign for BlackBerry stock, we would argue that the real takeaway should be "Goldman Sachs was still using BlackBerrys?!" 
We're assuming that all new company-issued equipment will be way more capable of data storage for things like music files. Perhaps they might even come pre-loaded with this total banger.
Congrats on your new gear, Goldmen.