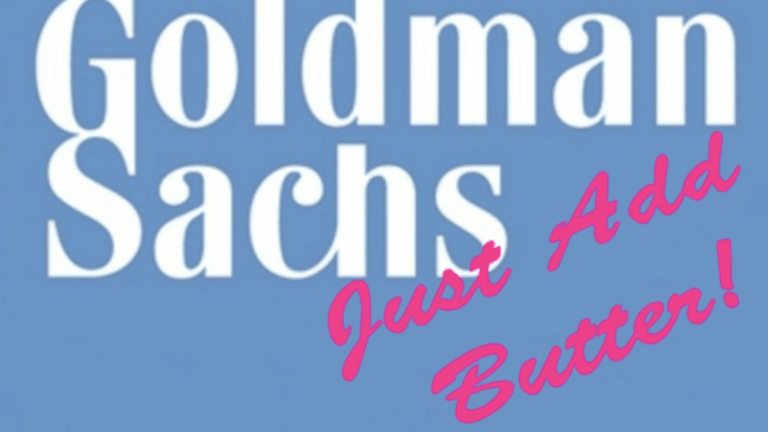 Goldman Sachs Manages To Beat Estimates By Paying Everyone Like They Fell Short Of Estimates, Which They Actually Did
DJ D-Sol paid Goldmen less in Q1, but how long can he keep doing that?
Well, here's the kind of logic puzzle that it feels like only Goldman Sachs can produce with regularity:
Goldman Sachs on Monday posted first-quarter profit that beat analysts' expectations as the bank reined in compensation, while companywide revenue missed on tougher market conditions for two of the firm's main divisions.

The bank generated $2.25 billion of profit in the period, or $5.71 a share, compared with the $4.89 estimate, the New York-based firm said in a release. Revenue dropped 13% to $8.81 billion on lower results in the bank's Wall Street trading and investing and lending segment, below analyst's $8.9 billion estimate. Shares fell 1.7 percent in premarket trading.
Hmm, what? Goldman is clearly pulling in way less money these days, everyone knows it, and everyone seems pretty disappointed, yet DJ D-Sol and Co. beat on EPS by almost a dollar per share? Cool cool cool.
Considering the impact that tough trading conditions had on revenue, Goldman pulled a lever at its disposal: It lowered compensation for its employees. The bank booked $3.26 billion in pay and benefits for the quarter, 20% less than a year ago and well below the $3.58 billion estimate. The firm also trimmed headcount by 2% from the fourth quarter.
So, Goldman managed to massage earnings by paying everyone less and also putting the heads of many top traders on spikes in the entrance to 200 West Street as a warning about future incompetence. That's bold management right there, but it's not a long-term plan.
People don't go to work at Goldman Sachs to see their pay fluctuate downwards once in a while. People go to work at Goldman to get paid more than their friends regardless of what the global markets are doing. And David Solomon is still relatively new, so this is not exactly leveraging an esprit de corps situation. D-Sol and John Waldron get like two of these before they have a problem considering that "suddenly"* Morgan Stanley is an incredibly attractive place to go that is not a hedge fund or a tech startup. 
We can't help but be impressed that Goldman's new team managed to pull off a top and bottom like beat with objectively shitty revenue, but not as impressed as we are by the fact that they barely tried to hide showing their work, or that we've gone this far in a post about Goldman's bottom line with once typing the word "Malaysia."
Goldman Sachs beats analysts' estimates for first quarter profit while markets impacted revenue [CNBC]