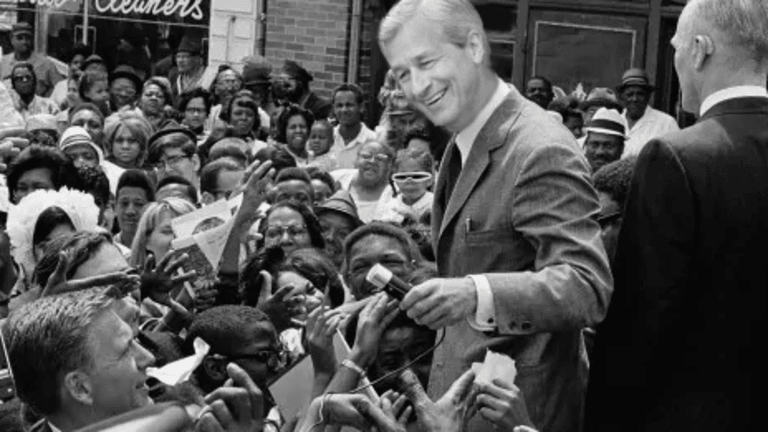 Jamie Dimon Lies To CNBC About His 2020 Plans
Another brick falls from the facade hiding the #DraftDimon movement.
We have BREAKING NEWS, you guys!
Whenever the inevitable question arose at events both public and private, Jamie Dimon would pause and smile before ruling out a presidential run.
Wait, what? Does this mean...?
But the billionaire J.P. Morgan Chase CEO actually spent much of 2018 weighing whether he should give it a shot, according to people with knowledge of the situation.
NOOOOOO? REALLLLY? Was anyone talking about this at the time? Seems like a big story for everyone to have missed...
As last year drew to a close, however, Dimon concluded that he wouldn't run. With the Republican nomination unavailable and the leftward lean of the Democratic party making the election of a Wall Street tycoon unlikely, Dimon begrudgingly decided that he would continue to serve his country from his current positions.
Well, #FakeNews there, especially considering that at the end of last year, Joe Biden was not a wounded bird and Mike Bloomberg had yet to announce that he was done flying entirely. 
In the end, just like fellow New Yorker and billionaire businessman Mike Bloomberg, Dimon determined that he couldn't win in the current political environment. Dimon has called himself "barely a Democrat." During that September event, he that he couldn't "beat the liberal side of the Democratic Party."

So Dimon, who identifies as a "proud American" and "complete patriot," is focusing on influencing policy where he can. As head of the biggest U.S. bank by assets and chairman of the Business Roundtable, he's announced several big efforts to tackle urban decay and improve the job prospects for minorities and ex-convicts.
Hmm, sounds like Jamie is more of a candidate in search of a base. If only there was a way to show him that it exists...like a website or something.
This is not over.
Jamie Dimon weighed a 2020 presidential run, sources say. Here's why he decided against it [CNBC]