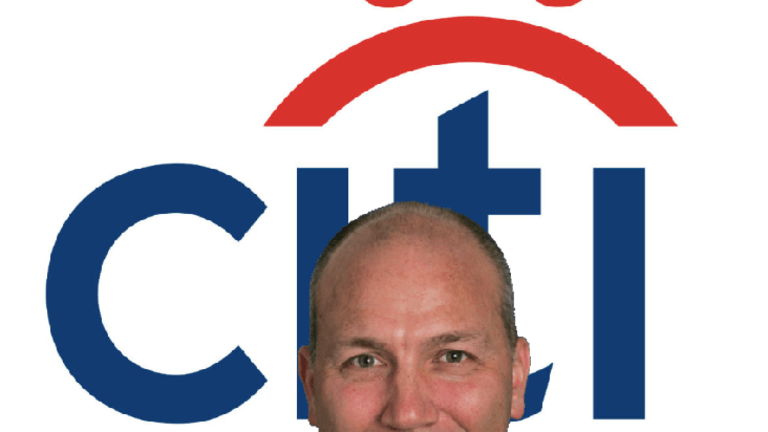 Citi President Decides To Spend More Time Not Dreading The Day He Turns Into Michael Corbat
Jamie Forese is stepping down from his role as Corbat's number two.
Have you ever gazed upon Michael Corbat's majestically forgettable face, observed the total lack of emotion he evinces, contemplated the nightmare that is running Citigroup and wondered "Who doesn't want to be that guy?"
Well, apparently the person slated to be the next Michael Corbat:
Jamie Forese, the No. 2 executive at Citigroup Inc., is retiring.

Mr. Forese, a 34-year veteran of Citigroup, is the bank's president and runs the Institutional Clients Group, the side of the bank that includes investment banking and trading.

He will be replaced as head of the ICG by his deputy, Paco Ybarra, Chief Executive Michael Corbat wrote in a memo to staff Thursday.
It's not even a little hard to understand why Forese has elected to run for the hills. Citi is still an enormous beast and storm clouds are gathering on the economic horizon as Democrats are making it clear that they will use Wall Street mega-bankers as election-year pinatas. Being the CEO of Citi is about to suck even more pretty soon, and Forese is a man with options. One of them is apparently not turning into Michael Corbat.
We love to make irresponsibly guesses about what moves like this mean, but even we'd be hard-pressed to conjecture that Corbat is copying Jamie Dimon's habit of periodically killing off his heir apparent to remind the rank-and-file who's the boss, and we would have to be really pulling at the strings of logic to start the rumor that Forese is taking the open gig at Wells Fargo since his skillset seems the polar opposite of what The Stagecoach is looking for in its new human sacrifice/CEO.
So instead of writing up rumors with no basis in fact, we'll just wish Jamie Forese the best and ask all you Citi-zens to share your thoughts and innuendo on what just happened and what you think of Paco Ybarra.
tips@dealbreaker.com