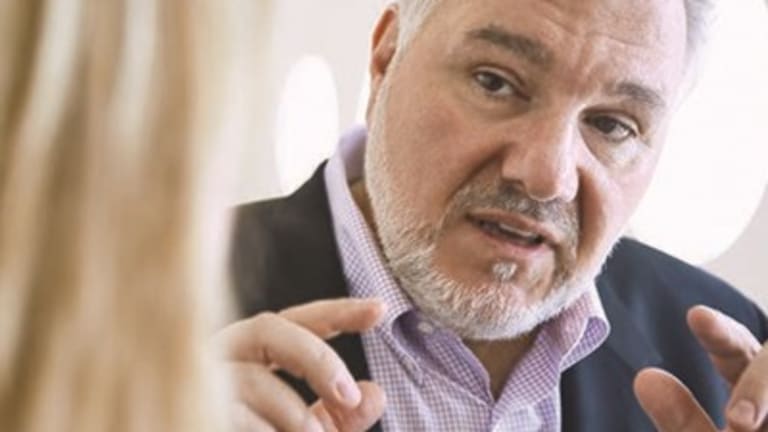 Man With Obvious Vendetta Against McKinsey Says He Has No Vendetta Against McKinsey
Jay Alix isn't saying that destroying the consulting giant wouldn't be nice, just that he's doing it for the right reasons.
We don't know how you spend your spare time, but Jay Alix spends his noodling through bankruptcy filings. Even though he's been retired from the bankruptcy consulting game for almost two decades. Now, in fairness, he's not completely retired, and he wasn't just nosing through any random filing. Instead, he wanted to get a sense of how McKinsey & Co. had beaten out his firm for the privilege of leading Harry and David through the bankruptcy process. One of the potential reasons? In spite of being the biggest and best-connected consultancy in all the land, it had essentially no conflicts of interests, something which struck Jay Alix as odd. So he did what any bored billionaire certified fraud examiner would do: Start digging through all of McKinsey's conflicts disclosures going back to 2001—the year it started bankruptcy advising, and also poaching Alix's employees and clients. And wouldn't you know it, but there was a pattern. But don't get Jay Alix wrong. This is not about McKinsey. It's about truth, justice and the American way.
An incorruptible bankruptcy system is a bedrock of capitalism, one that "underpins everything we count on and believe in in our economic system."/"I'm not on a vendetta. This is just me being true to myself."
And in order to live that truth, Alix has spent millions of dollars and invested in things he might not otherwise have invested in, through an entity whose name appears designed to troll McKinsey.
Part personal crusade and part professional mission, it has consumed more than four years and cost Mr. Alix not only millions of dollars but a few friendships as well….

You can't just barge into a bankruptcy court and say your piece; you have to have a stake in the case.

In the spring of 2016, Mr. Alix formed a small investment firm and used it to buy the securities of several bankrupt companies that McKinsey was advising: about $600,000 for some Westmoreland Coal bonds, $1.25 million for notes issued by Alpha Natural Resources, $150,000 for GenOn's bonds, and so on.

Even the name Mr. Alix picked for his firm was meant to be a shot at McKinsey. He called it Mar-Bow Value Partners, after the late Marvin Bower, a man of towering convictions who led McKinsey for decades and was known for prizing principle over profit.
OK, so it looks a lot like a grudge. But it also looks like it might be one with a basis, and it's certainly one that's getting results.
Lawrence A. Friedman, the director of the trustee office from 2002 to 2005, agreed that the dispute could be characterized as a "turf war" — but said that didn't mean McKinsey was innocent.

"My legal eagle sense from 40 years of practice," Mr. Friedman said, "is that you don't pay $15 million where you didn't do anything wrong."
That $15 million is the price McKinsey is paying for allegedly playing fast and loose with the disclosure rules in three bankruptcy cases. Of course, Alix thinks it's played fast and loose with, well, every bankruptcy case its worked on, and so he's not yet satisfied.
Last May, he filed a complaint in Federal District Court in Manhattan under the RICO Act, usually reserved for organized crime prosecutions…. The case is awaiting a decision on McKinsey's motion to dismiss. If the case is tossed, Mr. Alix said, he will appeal.
One Man vs. McKinsey: A Billionaire Says the Consultancy Has Rigged the Bankruptcy System [NYT]