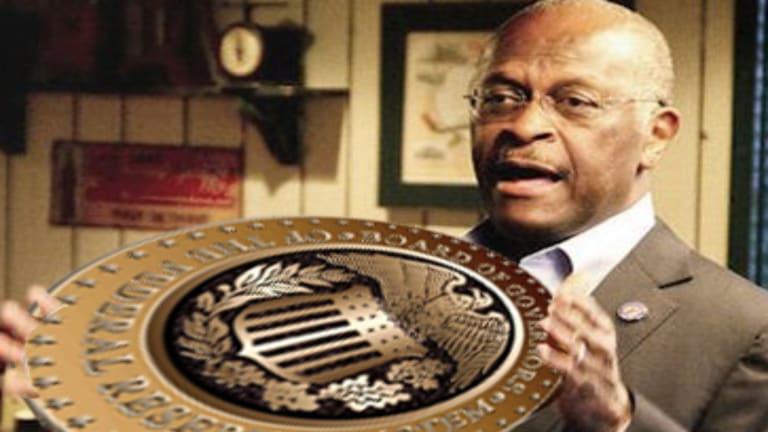 Herman Cain Can Keep This Charade Going For As Long As He'd Like
Of course, if he'd like to step aside President Trump is ready and willing to nominate another clown to the Fed.
Herman Cain is not going to be the next member of the Federal Reserve Board of Governors. But if he'd like to continue to be humiliated in print until he's humiliated on the floor of the United States Senate, well, Larry Kudlow and his boss are happy to let him.
"At the end of the day, it will probably be up to Herman Cain if he wants to stay in that process or not," Mr. Kudlow told reporters Tuesday. "As far as we are concerned, he is still in the process and it is proceeding."
That being said, in an unusual bit of foresight for this administration, they are at least preparing for the pizza man's date with reality, whensoever it should come.
Mr. Kudlow told reporters that while Mr. Trump remains keen on Mr. Cain and former Trump campaign adviser Stephen Moore as possible nominees for the Fed board, the White House continues to consider other potential picks.

"We are talking to a number of candidates. We always do," Mr. Kudlow said.
We haven't seen much evidence over the past two-plus years that there's any kind of method to the White House's madness behind Kuddles' claim that there is a process of sorts in action here. But there is certainly one thing the people working for the president always do, and that is let out at least one bald-faced howler whenever they open their mouths. In this instance, Kudlow went with an old standby.
"We have no intention of damaging Federal Reserve independence," he said. "None whatsoever."