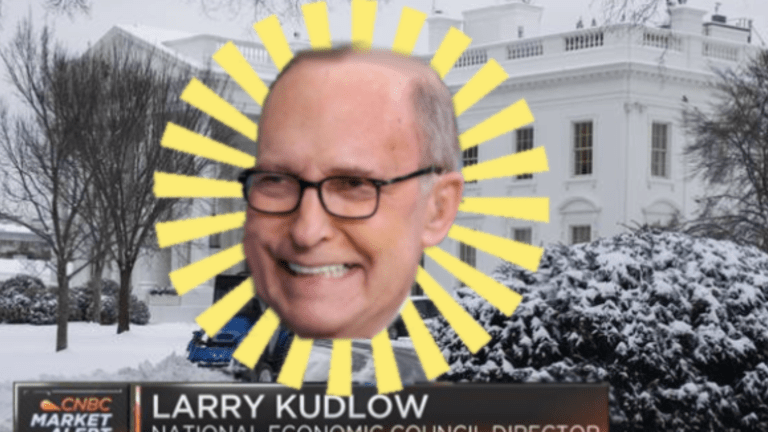 The Economy Is Thriving So Hard That The Fed Better Cut Rates Yesterday, Says What's Left Of Larry Kudlow
Who needs logic when you have a pink tie and bad messaging?
Remember when all Larry Kudlow cared about was not having to pay taxes?
The U.S. economy is off to its best start to a year since 2015 and White House economic adviser Larry Kudlow believes it means the Federal Reserve should cut interest rates.
We miss that Larry Kudlow.
"The inflation rate continues to slip lower and lower," Kudlow told CNBC's "Squawk on the Street" on Friday. "Even according to the Fed's own spokespeople, from the chairman on down, that could open the door to a target rate reduction," Kudlow added.
At this point, the Trump White House needs to let Larry go home to a corner booth at Cafe Boulud or just put him on The Fed. Stop making him carry water for Stephen Moore (he sucks at it anyway) and simply let Larry make the kind of counterfactual decisions that he keeps promoting on CNBC. 
Whatever Larry is doing now is a total misuse of that Kuddles Magic.
White House economic advisor Larry Kudlow says Fed should still cut rates despite 3.2% GDP growth [CNBC]