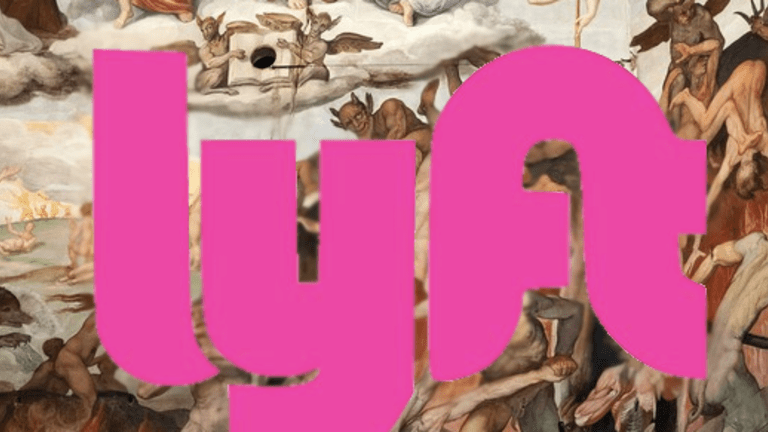 On Its Second Day Of Trading, Lyft Is Doing An Etsy
We love a trend.
Remember when we said Lyft's IPO was going to be a pooled ride of predictable pain for bagholders determined to get in something cool? And then literally everyone got in the car on Friday when Lyft IPO'ed?
The shares dropped as much as 12 percent to $69.12 as of 10:32 a.m. in New York, more than erasing Friday's gain and falling below its initial public offering price of $72. Wall Street analysts highlighted concerns about how fast the ride-sharing company can start making money.
It's not pretty, you guys:
And if history proves a teacher, it won't get prettier. 
Where have we seen this before? Oh, right.
It's happening again. The markets have overvalued another "cool" tech startup and then moved almost violently to correct the mistake. And in this case, Lyft has early investors like Carl Icahn and Henry Kravis who are quietly waiting and watching as the stock price plummets and everyone starts to wonder if the people running the show are up for this. What could possibly go wrong? Those guys are cool.
If only we could start predicting these things before they happen and temper our expectations about the flood of similar IPOs about to rain down on the market.
But, hey, what's the fun in that?