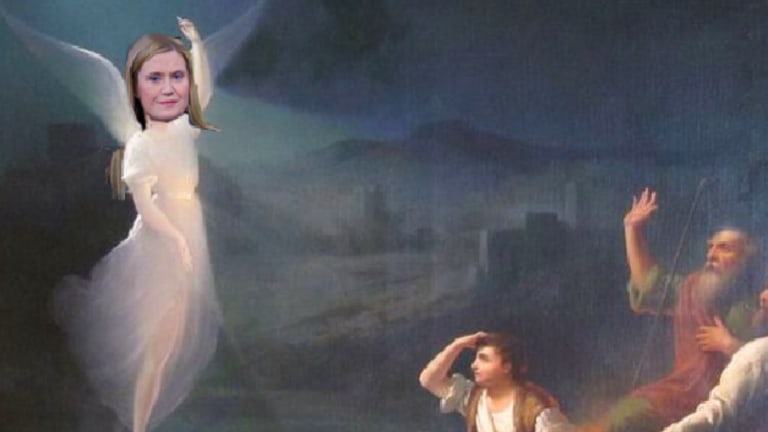 Jamie Dimon Gives Marianne Lake The Role And The Rival That The The Prophecy Requires For Her To Take His Throne
The gods must be appeased, and the next POTUS has moved to appease them.
Remember when the smart people said that Marianne Lake is the only reasonable choice to replace Jamie Dimon as CEO of JPMorgan Chase when he inevitably undecides to not run for president?
Well, smart people remain smart:
JPMorgan Chase chief financial officer Marianne Lake has been appointed head of the bank's consumer lending and cards businesses, giving her operating units to run for the first time and increasing her chances of succeeding Jamie Dimon as chief executive.

The move fills in what some cited as a crucial gap in her CV. She will take on the new job on May 1, the bank said, and will be succeeded as CFO by Jennifer Piepszak, currently chief executive of the cards business.
Marianne has a new role to hone her skills as a manager of an actual business line. This is the test run at running some of the show that a lot of people usually whine about when smarter people mention that Marianne Lake is the next CEO of JPM.
And don't sleep on the move to put another Lady Alpha like Piepszak in Marianne's old job. Emperor Jamie likes to make watch his gladiators make each other bleed, so expect Piepszak to make a run at the big job while being mercilessly undercut by Marianne and Daniel Pinto. But this all needs to be hurried up a bit because Jamie needs to switch parties, get signatures and primary Donald Trump as a newly-minted Republican before the end of the summer.
JPMorgan's finance chief Marianne Lake moves into operating role [FT]