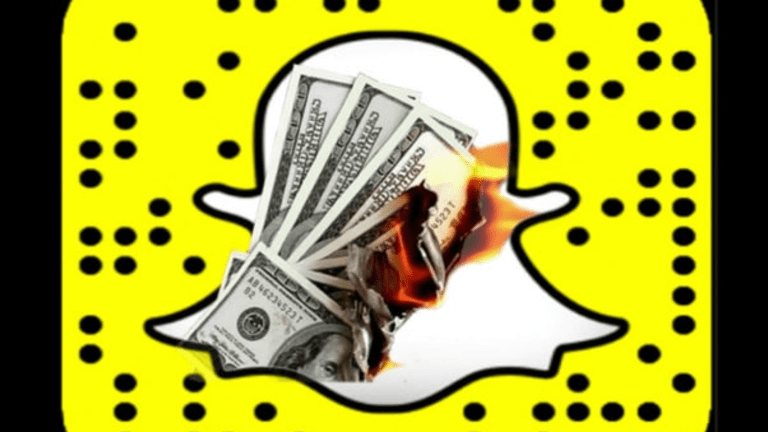 Market Wakes Up In Bed Next To Snap, Immediately Orders It An Uber And Reminds Itself That It Needs To Make Better Choices
What are you doing, The Market? Snap is never going to be relationship material.
Welp, it happened again. The Market had a little too much fun on Tuesday, found itself a little spring feverish after the bell, feeling a little too good about the trading day, saw a SNAP earnings report from across a crowded bar and ended up making some real bad choices.
The stock popped as much as 11% on Tuesday after reporting a loss of 10 cents per share compared to the 12 cents forecast by Refinitiv. Snap also beat analyst estimates on revenue, reporting $320 million compared to the $307 million forecast by Refinitiv. It surpassed expectations on global daily active users (DAUs) and average revenue per user (ARPU) on top of that.
But SNAP is still SNAP: the fuckboi of the stock market.
But the surge began to fade to just about a 1% bump after hours as investors continued to read through the report and listened to Snap's earnings call.
SNAP is never going to be what The Market wants it to be. It's never going to be the long-term earner and solid citizen that The Market wants. Sure, SNAP is fun, and the whole "we won't share your pics," youthful appeal thing is pretty hot, but in the cold light of morning, it's always too obvious what SNAP really is...
Snap was down more than 6% Wednesday morning after an initial after hours rally on its earnings beat. The drop shaved more than $900 million from its market cap, bringing it just below $15 billion.
Do you really want to keep repeating this cycle, The Market? SNAP has a lot of work to do, but that's not your burden to carry, and you can't keep grabbing a little casual equity in a company that isn't ready to be a real company.
As former Wedbush analyst Dua Lipa once wrote in a hit research note, "Don't be Snap's friend. You know you're gonna wake up in his bed in the morning. And if you're under Snap, you ain't gettin' over Snap."
Snap plunges after its earnings beat as analysts say it's going to take longer to get profitable [CNBC]