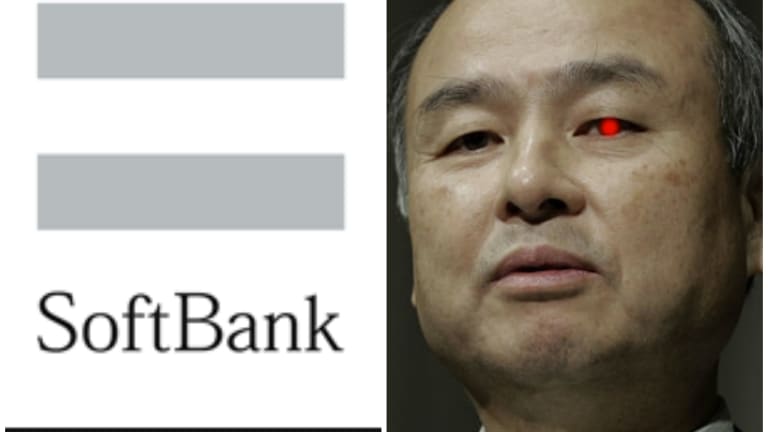 World's Greatest Living Financial Performance Artist Unveils New Work: Losing $130 Million By Buying Bitcoin At The Top
Masayoshi Son remains the de Kooning of money.
Say what you will about SoftBank CEO Masayoshi Son, but don't ever say that the man is not the world's greatest living financial performance artist...on earth.
In his ongoing quest to prove that the notion of money is an absurdist fallacy created by flawed human beings, the Japanese venture capital billionaire has fooled his audience into believing that WeWork was worth $45 billion, Uber was worth $68 billion, and spun off a unit of SoftBank so that he could IPO it and use the proceeds to buy back SoftBank stock, has just unveiled his newest masterwork in the medium of financial absurdism.
Masayoshi Son, the billionaire founder of SoftBank Group Corp. made a huge personal bet on bitcoin just as prices for the digital currency peaked, losing more than $130 million when he sold out, according to people familiar with the matter. 
Yes, the zen master of long-term tech investing got his ass handed to him on a crypto bet. Even Masa Son's losses look like Picassos if viewed from the proper perspective:
The investment came at the peak of the bitcoin frenzy in late 2017 after the digital currency had already risen more than 10 fold that year. The exact size of the bet couldn't be determined, but bitcoin peaked at nearly $20,000 in mid December 2017 and Mr. Son sold in early 2018 after bitcoin had plummeted, the people said.

Bitcoin closed Monday at $5,381.05.
The way in which Son experiments with form is spellbinding. Using the simplistic classical technique of "Buying at the top," but then twisting away from the expected by overwhelming his canvas with elements like a nine-figure bet on Bitcoin before subverting the viewer again by returning to a neo-classicist technique of "Selling at the bottom." We are again laid low by our respect of an artist operating at the height of his powers.
But what does this latest work mean? What is Masa Son trying to convey to us by performatively falling spectacularly into the kind of trap that was designed to attract "Masa Son?"
Mr. Son's previously unreported loss shows that even some of the world's most sophisticated and wealthiest investors got caught up in the frenzy. With a net worth estimated by Bloomberg LP at $19 billion, Mr. Son will hardly notice, though it dents his reputation as a patient and prophetic investor.
Once again, we find ourselves at odds with the art critics over at the WSJ Markets desk. This loss does not prove that Masa Son is just another futurist wealthy schnook hoodwinked by his own ego and perceived exceptionalism into believing that he has transcended money. It proves that Masa Son is Banksy.
SoftBank Founder Masayoshi Son Lost $130 Million on Bitcoin [WSJ]