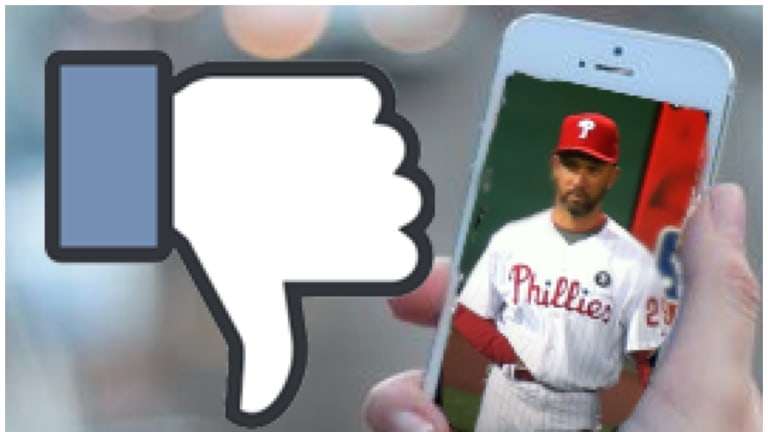 Baseball Executives Want Fans To Watch Baseball Anywhere, But Only Very Specific Parts Of Anywhere
Are MLB and MiLB making it purposefully harder to...watch baseball?
On Wednesday, Baseball America reported a bit of odd news, that minor league teams were about to "receive a memo from the league office spelling out guidelines and best practices for posting highlights during and after minor league games."
The story continued: "But MiLB is adamant that this memo will not be an attempt to prevent or significantly limit teams from posting highlights to their social media feeds. 'Our goal in this is we want the most reach for our content to the most fans possible,' said Katie Davison, MiLB's senior vice president for digital strategy and business development."
Fast forward to Thursday, and a Baseball America piece titled "Why We're Not Posting MiLB Videos," and…
"You can no longer find videos of prospects in Minor League Baseball games on BaseballAmerica.com or on Baseball America's YouTube channel. That is because Minor League Baseball demanded Baseball America remove them all."
Oh.
It would seem that if Minor League Baseball really wanted "the most reach for our content to the most fans possible," demanding that a publication specializing in coverage of Minor League Baseball remove all videos of its product would run counter to that goal.
So, let's go back to that Wednesday article and find out what may be happening here.
"The memo stems from a new formalized agreement between MiLB and Major League Baseball Advanced Media. … This offseason, MiLB and MLBAM came to a new agreement that codified what minor league teams are officially allowed to post in terms of videos of in-game action to social media sites. … It is worth noting that after regularly posting highlights to YouTube in past years, MiLB has not posted any highlights on YouTube this season."
Minor League Baseball here is just following Major League Baseball's lead, as this season has started with a sudden shift from MLB.com having a dynamic, expansive, shareable library of video highlights to a godawful mess. This follows a winter in which MLBAM laid off a dozen and a half people, the likely cause for the highlights MLB does make available getting captions like "Kyle Gibson In play, run(s) to Michael Conforto," which is not a one-time error
Also, if you don't have the right brand of TV, then MLB would like to say screw you, no baseball unless you hook up a Roku or Chromecast or something. Perhaps you don't want to go to that trouble, or you find yourself blacked out of MLB coverage as a cord-cutter… well, too bad. Also, you'll have way fewer opportunities to watch baseball on Facebook this year, which is probably for the best, but still, the people who run baseball are going out of their way to make it as hard as they possibly can for people to watch baseball.
At least when MLB and MiLB skimp on player salaries, it's easy to understand why: simple greed, to the point where two elite pitchers, Craig Kimbrel and Dallas Keuchel, remain unsigned two weeks into the season. That's taking things to the point of making the game worse, but not even close to being as self-destructive as purposely alienating paying customers of MLB.tv and people engaged enough with the minors to subscribe to Baseball America.
There have long been jokes about how people proclaim "baseball is dying" when revenues have never been higher and the list of the top 25 per-game attendance seasons is the last 23 seasons plus 1993 and 1994. Maybe it's time to apologize for mocking that sentiment, because maybe baseball is dying – just not for the reasons the critics have said. The people who run the sport are doing it on purpose.