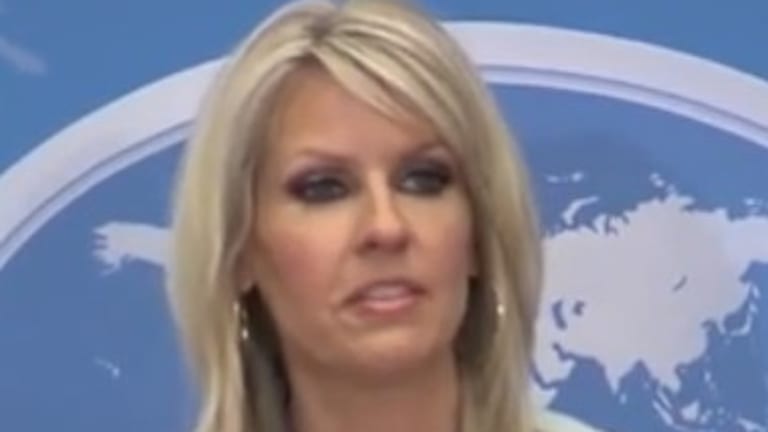 Alleged Plagiarism A Bar To The National Security Council But Not To Working For Steve Mnuchin
Don't expect Monica Crowley's screen time to decline just because she's working for the government now.
The Treasury Department's a bit short-staffed these days. Steve Mnuchin likes to keep a tight ship, employing only those who can sign 750 foreclosure documents per week without reading them, or whatever the government service equivalent of that. Plus, he's been losing what go for "top people" at 1500 Pennsylvania, and there have been shockingly few people around to replace them.
One of those "top people," Mnuchin's assistant secretary for public affairs Tony Sayegh, is leaving next month. Sayegh has been among Mnuchin's closest advisers. Luckily, thanks to a little plagiarism scandal that kept her off the National Security Council, Fox News' Monica Crowley is available. And, of course, whether or not she actually earned her Ph.D. is of less concern to this White House than the fact that she's been on TV.
The choice of Ms. Crowley is a surprising one for Mr. Mnuchin, who has been seen as a voice of moderation in the Trump administration. In recent years, Ms. Crowley has emerged as a conservative firebrand, assailing Democrats and amplifying conspiracy theories about President Barack Obama's heritage….

A second person familiar with the administration's thinking about the decision said the White House wanted to add staff members who, like Ms. Crowley, could be counted on to fiercely defend Mr. Trump's policies on television as the 2020 election season gets into full swing.
Mnuchin Plans to Hire Fox's Monica Crowley as Spokeswoman, Sources Say [Bloomberg]
Monica Crowley, a Fox News Fixture, Is Said to Get a Top Treasury Job [NYT]