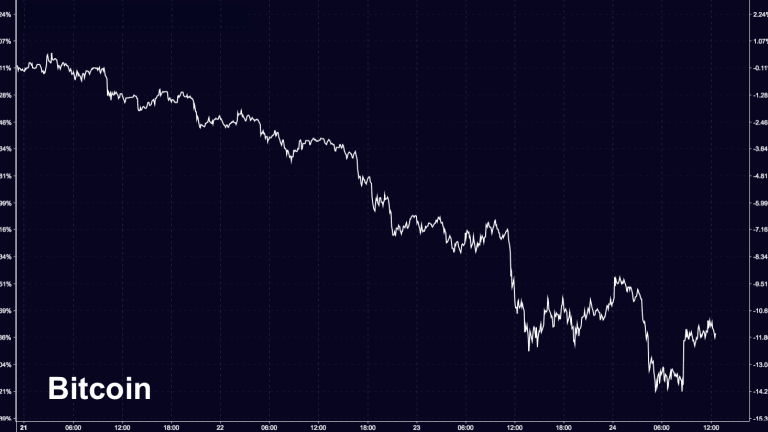 Opening Bell 4.1.19
Make Crypto Great Again!
Start your day with the Opening Bell powered by The Water Coolest. The Water Coolest is the preferred bathroom stall reading material of finance professionals. Sign up for the free daily newsletter.
OF INTEREST
Remember cryptocurrency? No? Let us refresh your memory ... it's a digital asset mostly used to buy drugs and facilitate murder-for-hire whose entire existence has been marred by controversy. Still doesn't ring a bell? At Thanksgiving dinner 2017 your uncle assured you that it was "going to the moon." 
Crypto-fiends have more or less returned to the holes they crawled out of during the coin's meteoric rise and mainstream media has all but forgotten about bitcoin, Ether, dogecoin and the like … unless of course, it is to report on a crypto founder who took his password to the grave.
That is until a crypto exchange did something so vanilla, so bank-like that even the WSJ couldn't overlook it. Coinbase, a platform for buying and selling the e-currency plans on paying interest on some accounts going forward. Desperate times call for desperate measures.
What does it all mean?
In (most) crypto's case (i.e. not bitcoin), this pseudo interest will be earned via a process called "staking." Payments in the 5% to 8% range will be based on what users put into the crypto network (assets and "helping validate decisions about which transactions and blocks should be added to the network" aka computing power) and as such, the interest payments will be made in the respective cryptocurrency. Right now the only currency eligible is Tezos' XTZ and the complex transactions will be reserved for institutional investors.
Aside from marking a major milestone in crypto's march towards mainstream acceptance, the program stands to help Coinbase expand its revenue streams and incentivizes crypto investors to stay the course despite wild volatility. 
Coinbase's New Customer Incentive: Interest Payments, With a Crypto Twist  [WSJ]
IN OTHER NEWS
- Elon Musk dropped a rap song about Harambe
- Apple decides not to release the AirPower
- Larry Kudlow thinks he still works for CNBC
Sign up to receive The Water Coolest. Blue-chip daily business news delivered to your inbox every AM.