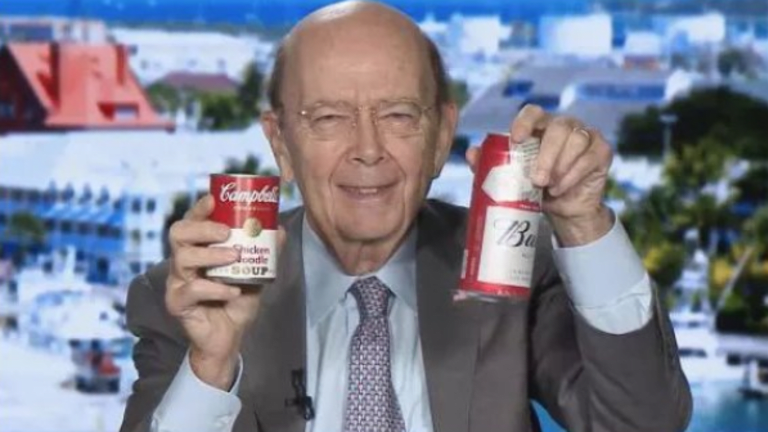 Opening Bell 4.11.19
Patagonia is quickly becoming that guy who reminds you how drunk you were the night before at happy hour ...
Start your day with the Opening Bell powered by The Water Coolest. The Water Coolest is the preferred bathroom stall reading material of finance professionals. Sign up for the free daily newsletter.
FUN POLICE
Just days after announcing that it refused to be the official vest of finance bros, Patagonia is back in the news for raining on yet another parade. The crunchy outfitter has filed a suit against AB InBev which alleges that the Budweiser parent is encroaching on Patagonia's turf by releasing a beer called "Patagonia," with a mountain range logo that's just a little too familiar. 
Fun fact ...
AB InBev filed for a trademark on its Patagonia brand back in 2012, but waited until 2018 to actually release anything under the name. The clothier argues that the patent never should have been granted in the first place, and is especially peeved by the idea that AB InBev has been handing out branded merch at ski resorts across the Western US.
Not to mention that Patagonia already brews its own beer, which it began selling in 2016.  Patagonia carries its sustainability efforts over into its Provisions Long Root beer, using Kernza, a regenerative grain … which is probably the reason you've never gotten white girl wasted off of it.
Between this, and their dustup with MillerCoors last month, AB InBev's general counsel has been working overtime lately. 
Patagonia sues Budweiser's parent for its 'copycat' beer brand [CNBC]
IN OTHER NEWS
- Wall Street CEOs got berated by Congress for six hours
- Uber is seeking $100B IPO valuation
- The Fed dropped its March meeting minutes
Sign up to receive The Water Coolest. Blue-chip daily business news delivered to your inbox every AM.