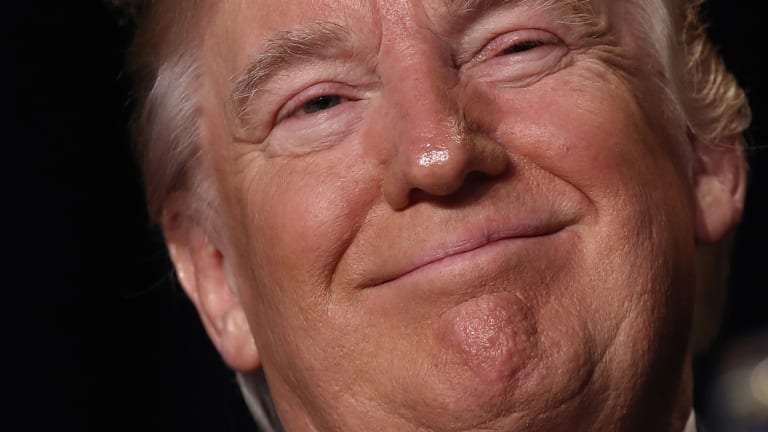 Opening Bell 4.12.19
You can't make this shit up, folks ...
Start your day with the Opening Bell powered by The Water Coolest. The Water Coolest is the preferred bathroom stall reading material of finance professionals. Sign up for the free daily newsletter.
SERIOUS ENQUIRIES ONLY
Turns out a guy named David Pecker and his grocery-store tabloid which claims Tupac is still alive are no match for the world's richest man. The American Media Chairman and CEO, and editor of the National Enquirer has put the tabloid up for sale.
And supermarket billionaire Ron Burkle appears to be in the market for a struggling TMZ competitor. Burkle threw his hat in the ring on Thursday … presumably, because he has some skeletons in the closet that he wants to keep there. Or, of course, it could be because Burkle is something of a turnaround savant. No sale price has been announced.
Despite reports that current ownership is abandoning ship before Jeff Bezos goes nuclear on the mag for having extorted the recently divorced billionaire, CEO David Pecker cited other "significant revenue streams" as the reason for the sudden divestiture.
So what would a new owner get?
Besides the opportunity to publish the glorified burn book, the new owner of the Enquirer will inherit a heaping load of debt. The 'zine lost $31.5M during the six months ended September 30th and has run up a quarter billion dollar deficit over the past five and a half years.
Not to mention a new owner may be forced to deal with the consequences of Jeff Bezos' accusations that the company blackmailed the Amazon founder. Bezos will meet with federal prosecutors this week to decide if he plans to curb stomp the Enquirer for threatening to release his nudes.
On the plus side, owning the publication comes with the added perk of alleged ties to the Saudi Crown Prince, and he seems like a straight shooter …
National Enquirer Put Up for Sale  [WSJ]
IN OTHER NEWS
- Charter Communications may be in a boatload of trouble
- Weekly jobless claims fell below 200k for the first time since 'Nam
- Uber has officially filed to go public
Sign up to receive The Water Coolest. Blue-chip daily business news delivered to your inbox every AM.