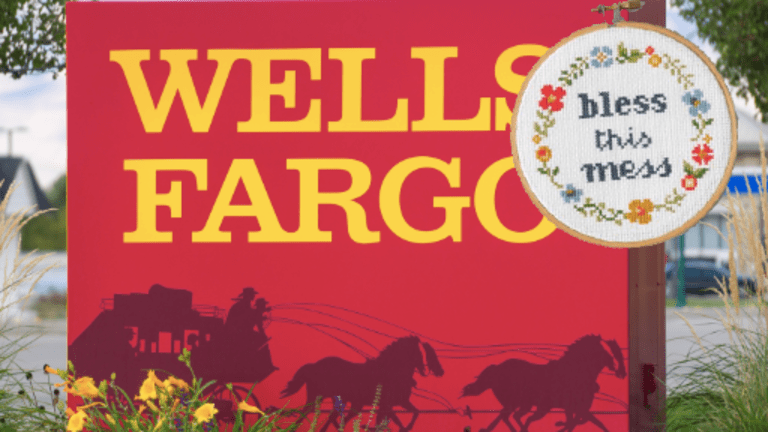 Opening Bell 4.15.19
Wells Fargo eats pizza with a fork and knife ...
Start your day with the Opening Bell powered by The Water Coolest. The Water Coolest is the preferred bathroom stall reading material of finance professionals. Sign up for the free daily newsletter.
ONE OF THESE IS NOT LIKE THE OTHER
Bank earnings szn kicked off on Friday and featured the largest US bank (JPMorgan), a "mid-major" (PNC) … and Wells Fargo. 
Jamie Dimon led JPMorgan to a record-breaking profit of $9.18B, exceeding analyst expectations. Net interest income grew 8%. Eat sh*t, Maxine [Waters]." - Jamie Dimon, probably
Of course, profits in JPM's consumer bank were driven largely by the tail end of a rising interest rate environment. Still, JPM maintained its 2019 guidance and shares rose more than 4.5% on Friday.
PNC, the Gonzaga of US financial institutions, followed suit on day two of The Masters (read: Friday), climbing more than 3% on news of a revenue beat that was partly offset by increased expenses. 
And then there's Wells
Despite a … wait for it … "decent" quarter shares of Wells Fargo got steamrolled on Friday. The stock rose as much as 2.3% on news that Wells beat EPS and revenue projections. That is until Wells started doing what Wells does best: disappointing investors more than Howard Buffett disappoints his father.
CFO John Shrewsberry lowered expectations going forward, calling for net interest income to be closer to the negative 2% to negative 5% range vs. previous expectations that ranged from down 2% to up 2% for the remainder of 2019. Translation: not good. Shares fell 2.6% on Friday.
We've got Goldman, Citi, Bank of America and Morgan Stanley earnings coming up this week.
JPMorgan Posts Record Profit, but Interest Rates Cloud Outlook  [WSJ]
IN OTHER NEWS
- Chevron buys Anadarko for $33B
- The "Amazon of Africa" pops 60% in its market debut
- Shares of Disney rose following the news of the Disney+ streaming service
Sign up to receive The Water Coolest. Blue-chip daily business news delivered to your inbox every AM.