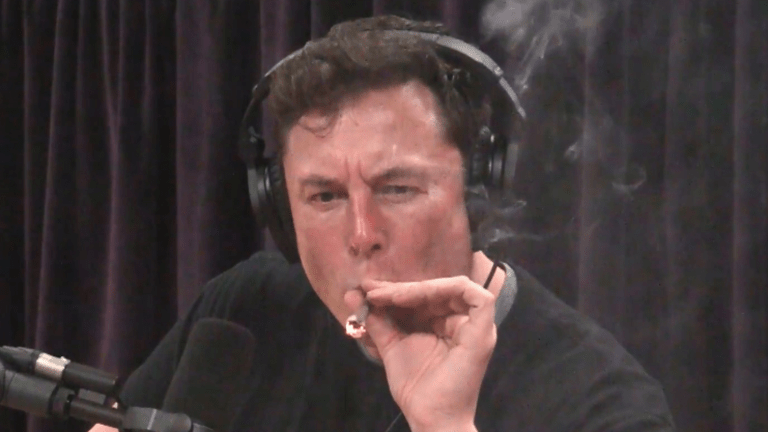 Opening Bell 4.15.19
It's all fun and games until the fleet of internet satellites blocks out the sun and dooms us all to another Ice Age ...
Start your day with the Opening Bell powered by The Water Coolest. The Water Coolest is the preferred bathroom stall reading material of finance professionals. Sign up for the free daily newsletter.
BLIND OPTIMISM
Elon Musk's SpaceX is raising more money as it continues its efforts to launch Starlink, a global satellite-based internet service provider … which will undoubtedly become self-aware and 'terminate' humanity. This week, the firm closed a $500M funding round, while questions remain about whether or not satellite based internet is either feasible or fiscally responsible.
Wait, what?
Gwynne Shotwell, president and COO of SpaceX, said in February that "I'm pretty sure we can launch satellites into orbit." That's a start. Estimates indicate that launching a full-fledged satellite internet service could cost upwards of $10B, and would require more than 11k satellites in orbit. As of now, the largest internet satellite network in the world only has about 100 … 
Even with a business plan that's fraught with uncertainty, SpaceX has managed to keep investors optimistic. Just last week, the firm landed its Falcon Heavy center core back on earth, before promptly losing it in the ocean. The key takeaway is that reusable shuttles are feasible, and would likely lead the way for Starlink's success. With this most recent funding round, SpaceX's privately held shares are priced at $204, a 10% increase from December. The company is valued at $30.5B.
That's Bezos' music! 
The race for satellite internet is heating up faster than Israel can crash a lunar lander into the moon. Big Bad Bezos and his Amazon cronies have also announced an initiative, called Project Kuiper, which would provide internet for underserved communities around the world. Leading that charge is none other than Rajeev Badyal, a former VP at SpaceX. Also in the race is OneWeb, a Softbank backed venture that launched its first round of satellites in February. 
SpaceX Is Raising $500 Million Amid Internal Questions Over Satellite Internet Business  [WSJ]
IN OTHER NEWS
- Goldman Sachs cuts compensation and benefits
- HQ Trivia is an absolute shitshow
- AT&T sells Hulu stake back to Hulu
Sign up to receive The Water Coolest. Blue-chip daily business news delivered to your inbox every AM.