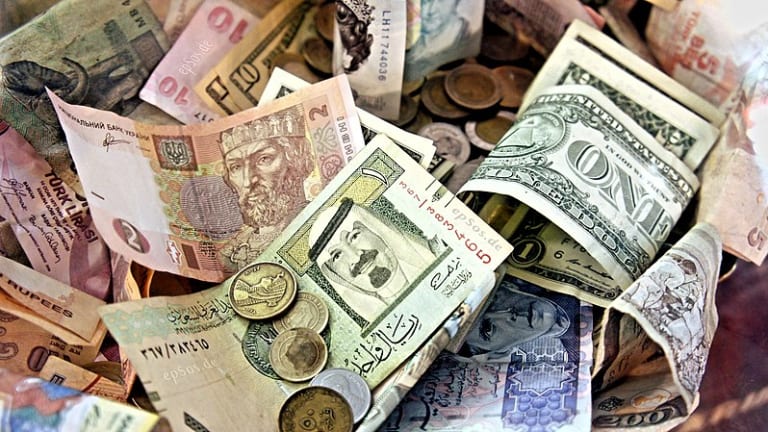 Opening Bell 4.2.19
"I'm an oil man, ladies and gentlemen." - Mohammad bin Salman
Start your day with the Opening Bell powered by The Water Coolest. The Water Coolest is the preferred bathroom stall reading material of finance professionals. Sign up for the free daily newsletter.
ESSENTIAL OIL
The Saudis came here to do two things: smite enemies and make some profit. And it looks like we're running out of journalists to off.
Unsurprisingly, Saudi Aramco, Saudi Arabia's state-run oil company, recorded a $111B profit last year. Let's put that in perspective, shall we?
- Apple, the reigning profitability champ netted just $59.4B in 2018
- ExxonMobil and Royal Dutch Shell hauled in a measly $20.8B and $23.4B in profit respectively last year
- Saudi Aramco's profit is greater than Apple, Google, and Facebook ... combined
The typically tight-lipped, state-held oil-producing giant offered a rare glimpse into its finances as it plans to issue bonds that will help pay for its $70B acquisition of SABIC, a petrochemical company owned by the kingdom's wealth fund. Data was published by Moody's.
Both Fitch and Moody's gave Aramco investment grade ratings ahead of its bond offering. However, there are some concerns over the state's influence on the company. And "allegedly" blackmailing the world's richest man with d*ck pics probably didn't help either.
Aramco Emerges Ahead of Apple as World's Most Profitable Company  [WSJ]
IN OTHER NEWS
- NYC to implement congestion tolls
- Lyft's share price fell below its IPO price
- Apparently, WWE wrestling is bad for your health
Sign up to receive The Water Coolest. Blue-chip daily business news delivered to your inbox every AM.