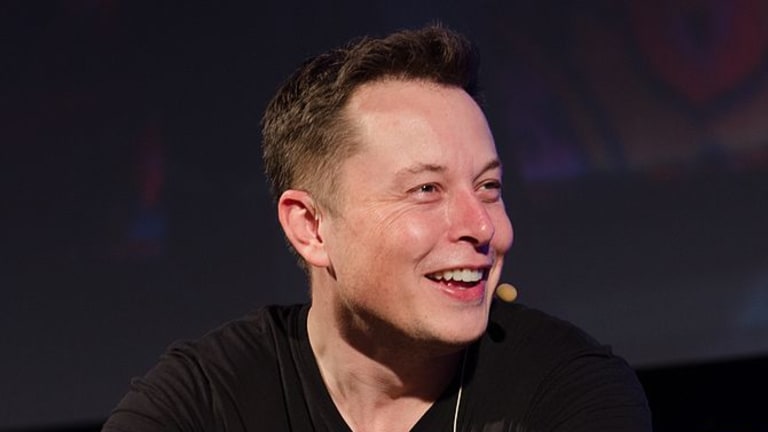 Opening Bell 4.23.19
If a Boring Company tunnel collapsed Elon could complete the trifecta ...
Start your day with the Opening Bell powered by The Water Coolest. The Water Coolest is the preferred bathroom stall reading material of finance professionals. Sign up for the free daily newsletter.
EXPLOSIVE CLAIMS
Nary a day goes by when sh*t isn't hitting the fan at an Elon Musk-run company. And on the best days, the worst stuff happens. SpaceX's Crew Dragon spacecraft appears to have suffered from an "anomaly" (read: it blew up) during a recent test in Cape Canaveral.
The Dragon launched last month and flew unmanned to the International Space Station. The plan was to begin testing with people on board later this year. Those plans have since changed ...
But wait, there's more!
A viral video surfaced yesterday showing a Tesla Model S smoking and then blowing up in a parking garage in China. It's unclear if the video was real ... or staged by Randeep Hothi. There have been at least 14 reported instances of Tesla's catching fire, but most explosions occurred after a crash.
Thankfully, no humans were harmed in the making of these videos.
On the bright side...
Tesla announced that the computer chips used in its self-driving cars would be made in-house from here on out. Tesla is dropping Nvidia, who previously supplied chips for the S3XY fleet and is replacing it with the self-proclaimed "best chip in the world."
While Nvidia did rebut some of the claims, like clarifying that Tesla replaced the EV's entire computer system, not just the chip, it did acknowledge that Tesla seems to have gone next level with its current self-driving tech.
Tesla is investigating the apparent explosion of a parked car in Shanghai [CNBC]
IN OTHER NEWS
- Samsung pushes back the release of the Galaxy Fold phone
- US will end Iran oil sanction waivers
- Herman Cain is officially out of the running for a Fed board of governor's seat
Sign up to receive The Water Coolest. Blue-chip daily business news delivered to your inbox every AM.