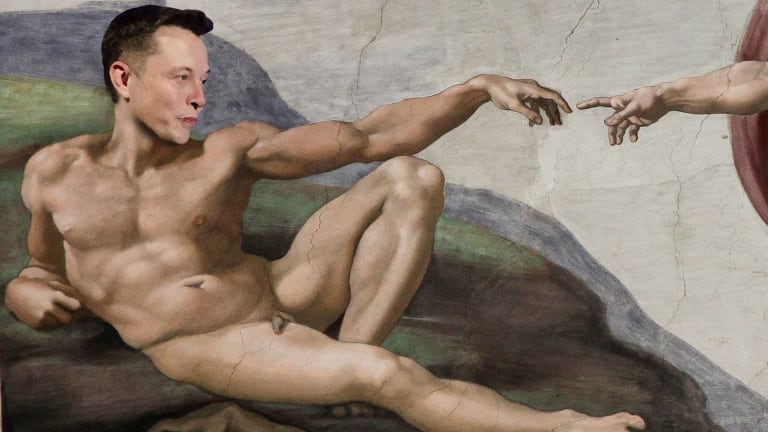 Opening Bell 4.25.19
Jim Cramer calling Elon Musk 'P.T. Musk' is like Nickelback calling Creed 'talentless hacks.'
Start your day with the Opening Bell powered by The Water Coolest. The Water Coolest is the preferred bathroom stall reading material of finance professionals. Sign up for the free daily newsletter.
THE GOOD, THE BAD, AND THE UGLY
The good
Time to drink to trillion-izing. Following its fiscal Q3 earnings report, Microsoft shares, already up more than 30% this year rose 3%, giving the company a $1T market cap. Bill Gates' brainchild was admitted to the 4-comma club following its top and bottom line beats. 
How did MSFT manage to crush it? The answer is in the cloud. Literally. Microsoft's Azure revenue grew 73%. LinkedIn, which Microsoft purchased in 2016, and Office 365 also pulled their weight, posting 27% and 30% revenue increases, respectively.
The bad
Sure, shares of Facebook rose almost 10% after reporting Q1 earnings. And yes, revenue rose 26% vs Q1 2018. But profits were decimated by a $3B charge that represents a potential settlement with the FTC.
You might remember a little company called Cambridge Analytica, which became synonymous with a privacy breach that affected nearly 100M Facebook users. The Federal Trade Commission, which has been investigating the epic f*ck up has been in talks with the 'Book regarding a settlement. The company expects the FTC fine to be in the $3B to $5B range. Wishful thinking?
The ugly
P.T. Musk, as he's been anointed by Jim Cramer, really outdid himself this time.
Calling Tesla's earnings debacle a "miss" would be an understatement. The company wasn't even in the same universe as analyst's estimates. Don't believe me?
Tesla reported a $2.90 loss per share vs. an expected 69 cent loss, and revenue came in at $4.54B vs. a $5.19B consensus estimate. These have been trying times for TSLA: the end of a federal tax credit for Tesla buyers and the production of a $35k Tesla 3 have wreaked havoc on the EV company.
But it's not all bad news. Elon looks to be taking a page out of Warren Buffett's book. Tesla plans to release an insurance product which would protect its vehicles as soon as next month. The product will be driven by in-car data.
Microsoft hits $1 trillion market cap after earnings beat estimates  [CNBC]
IN OTHER NEWS
- Ford will invest $500M in Rivian
- Occidental is trying to outbid Chevron for Anadarko
- McDonald's is renegotiating with UberEats
Sign up to receive The Water Coolest. Blue-chip daily business news delivered to your inbox every AM.