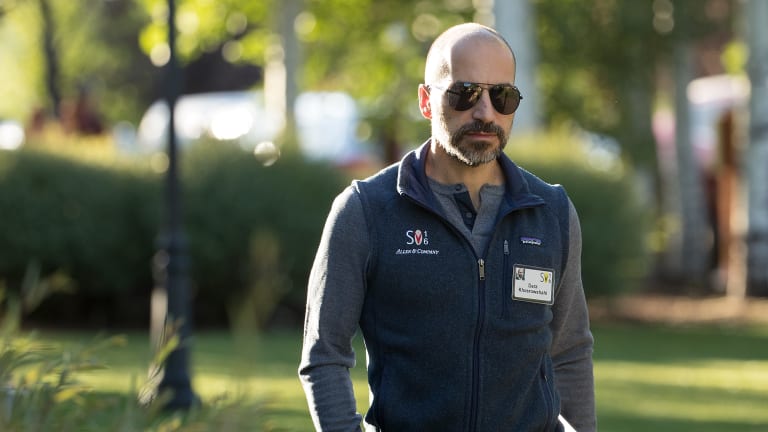 Opening Bell 4.26.19
Slack probably spent all of the money it saved on its stupid new logo.
Start your day with the Opening Bell powered by The Water Coolest. The Water Coolest is the preferred bathroom stall reading material of finance professionals. Sign up for the free daily newsletter.
T-MINUS
What companies are universally misunderstood by the >45 demographic, are disrupting their respective industries, and have a combined valuation of roughly $107B?
If you guess Slack and Uber, then you'd be right.
Slacking Off
Slack plans to take its talents public soon, but not via a traditional IPO. The cloud-based messaging software company will follow Spotify's lead from a year ago and go public through a direct listing, which is a method that allows the general public to purchase its shares without the company having to pay underwriters fees. Millennials, amirite?
Slack's last round of private funding pegged shares at $11.91 and brought its valuation to $7.1B. In the run-up to its "IPO" shares have been selling privately at $28, which brings the company's valuation to roughly $17B.
While Slack saves money on the underwriter's fees, it also foregoes the safety nets that come with the IPO, such as the greenshoe option, which provides price stability. Slack's share prices will be based on market conditions and demand for its pricing, although prices are expected to be around the $28 figure.
Can I get a ride?
Uber, on the other hand, will be following the conventional listing method when it IPOs. The company is looking to kick off its roadshow within the next few weeks and is projected to set terms for its IPO as soon as *checks calendar* today.
Uber, which has engaged Morgan Stanley, Goldman Sachs, and Bank of America to underwrite its offering, is seeking a valuation between $80B and $90B. With a share price range between $44 and $50 per share, the ride-hailing company hopes to raise between $8B and $10B through its listing. 
Slack valued near $17 billion on secondary market ahead of public offering  [CNBC]
IN OTHER NEWS
- Things are getting worse for Deutsche Bank
- Amazon had itself another record quarter
- Sports Illustrated is reportedly up for sale
Sign up to receive The Water Coolest. Blue-chip daily business news delivered to your inbox every AM.