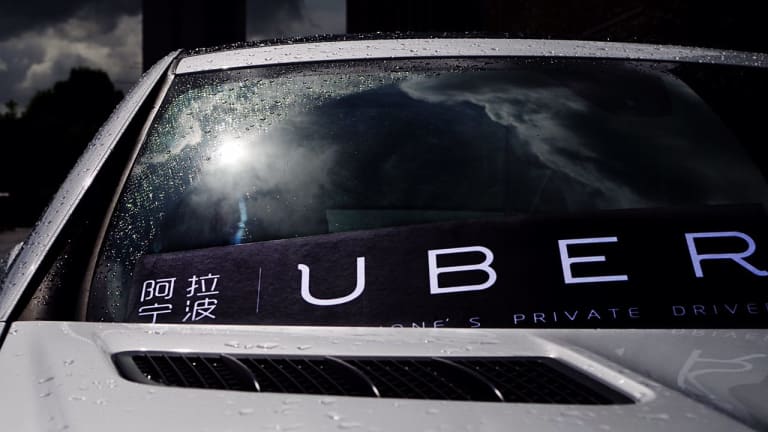 Opening Bell 4.29.19
Apparently transferring money for free isn't lucrative after all.
Start your day with the Opening Bell powered by The Water Coolest. The Water Coolest is the preferred bathroom stall reading material of finance professionals. Sign up for the free daily newsletter.
BURIED THE LEDE
"Lost" in a sea of "$90B valuation" headlines is an investment with massive financial and strategic implications. PayPal has invested $500M in Uber at $78.8B valuation, in what presumably will be the ride-hailing pioneer's final private funding round before its IPO.
The investment stands to benefit both companies. Uber is really, really good at losing money, so half a billion dollars should help line the coffers ahead of its next, more public fundraising. And PayPal will continue its proven model of latching onto high growth companies as a means of expanding its payments empire. Plus PayPal's network and expertise may be able to help boost Uber's "Uber Cash" product which has been about as popular as Elon Musk at SEC HQ.
"The same thing we do every night Pinky, try to take over the world."
After losing its status as eBay's preferred payment option last year PayPal has managed to do something Uber hasn't quite mastered: become profitable. In fact, just last week PayPal posted an impressive Q1 earnings report: an EPS increase of 34% and 9.3M net new active accounts. 
And investors are noticing PayPal's gainz. Shares are up more than 30% YTD.
That's not all
But it seems that PayPal learned its lesson from going all in on its eBay partnership. The payments provider which counts Peter Thiel and Elon Musk as alumni refuses to be a one-trick pony. The $500M Uber deal isn't even its largest investment of 2019.
That honor goes to MercadoLibre, aka the eBay of Latin America. The $750M investment will allow Venmo's parent company to tap the fast-growing LatAm marketplace via its payment processing capabilities. PayPal and the MercadoLibre have worked together in the past but sh*t just got real.
Smaller PayPal investments include Raisin, PRPO and Viva Republica. All of these strategic moves are undoubtedly related to the pressure PayPal is facing from vendor's internal payment processing technology, like Alibaba's Alipay.
PayPal's latest mega-investment in Uber signals growing global ambitions  [CNBC]
IN OTHER NEWS
- 'Avengers: Endgame' opening weekend proves that nerds rule the world
- Amazon will offer 1-day shipping to Prime members
- Elon and the SEC have reached a deal
Sign up to receive The Water Coolest. Blue-chip daily business news delivered to your inbox every AM.