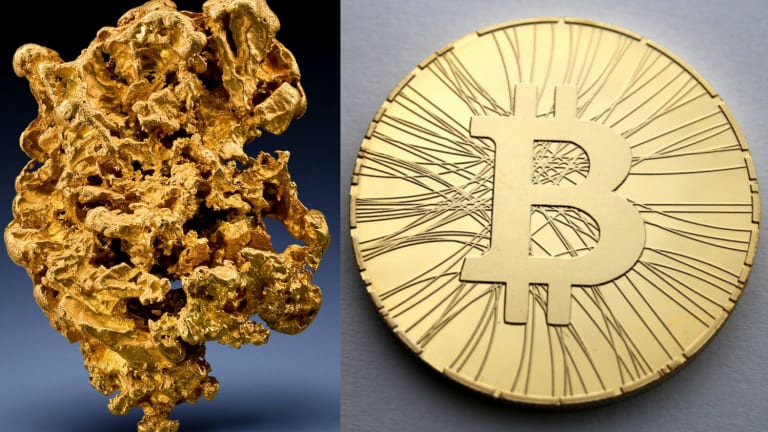 Opening Bell 4.3.19
HODL me back
Start your day with the Opening Bell powered by The Water Coolest. The Water Coolest is the preferred bathroom stall reading material of finance professionals. Sign up for the free daily newsletter.
APRIL'S FOOLS
Looks like the late, great Thin Lizzy may be right: "The bulls are back in town."
Do you hear that? It's bitcoin skyrocketing. The cryptocurrency spiked twenty percent yesterday, topping $5k for the first time since mid-November.
The big question is, why?
There are multiple theories about bitcoin's price surge, but let's start with the most logical. It was a giant April fools joke. No, really. There were articles, like this one, claiming that regulators held an emergency meeting over the weekend to approve a bitcoin ETF. This caused trading algorithms to start buying based on fake news.
Another theory was that Warren Buffet, who may be the only person on earth to despise cryptocurrency more than Jamie Dimon, is diversifying Berkshire Hathaway's assets and he is considering taking an interest in digital tokens. Of course, that's about as likely as Gary Cohn leading Wells Fargo.
But for real ...
The real reason? A mystery order, to the tune of $100M, spread across three cryptocurrency exchanges: Coinbase, Kraken, and Bitstamp. This algorithmically-managed order, which amounted to 20k BTC, was spread out between the three exchanges.
This sudden surge in price and volume likely triggered autonomous trades (f*cking quants). But bitcoin wasn't the only crypto that benefited. Ethereum, Ripple, and other altcoins also saw substantial price increases.
In the words of JFK: a rise in tide lifts all boats.
Bitcoin Price Crossed $5,000. What Is Behind The Rally? [Forbes]
IN OTHER NEWS
- DJ D-Sol made his triumphant return to Saudi Arabia
- Larry Fink is doing some Spring cleaning
- Hope you took the under on the AAF folding
Sign up to receive The Water Coolest. Blue-chip daily business news delivered to your inbox every AM.