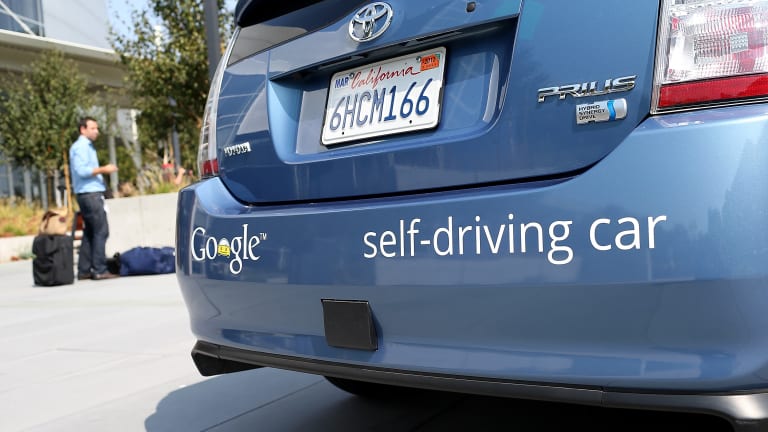 Opening Bell 4.30.19
When reached for comment, Alphabet had this to say: "At least we aren't Bing."
Start your day with the Opening Bell powered by The Water Coolest. The Water Coolest is the preferred bathroom stall reading material of finance professionals. Sign up for the free daily newsletter.
BAD PARENTING
Google's parent, Alphabet, had a worse first quarter than the Rockets did against the Warriors on Sunday. With only $36.3B in revenue, the internet juggernaut came up roughly $1B short of its forecasted earnings. Gavin Belson would not let this sh*t happen at Hooli.
And Alphabet appears to be suffering from a "growing" problem. It's cool man, we've all been there. The company posted its slowest growth rate in almost four years. Revenue was up 17%, compared to 26% in last year's Q1, while its margin fell to 18% from 25% over the same period. For reference, Facebook saw its revenue grow 26% this quarter.
Earnings per share also disappointed investors, at $9.50 per share versus an expected $10.17 per share. News of Alphabet's poor performance led to a 7% drop in share price on Monday. When reached for comment, Alphabet had this to say: "At least we aren't Bing."
But, why? 
Welp, a $1.7B fine from the EU for limiting competition in April doesn't exactly scream investor confidence. And analysts are becoming wary of Alphabet's Google product, raising concerns that it's more or less a one trick pony. 
Companies like Facebook, Amazon, and Twitter have been eating away at Alphabet's once untouchable online advertising market share. For what it's worth Alphabet still boasts one-third of all internet ad revenue (Facebook is second with 20%) ... and two-thirds of all adult entertainment searches.
Google Shows First Cracks in Years  [WSJ]
IN OTHER NEWS
- Marriott wants to get its Airbnb on
- WeWork wants to IPO
- Spotify becomes the first streaming service to reach 100M paying customers
Sign up to receive The Water Coolest. Blue-chip daily business news delivered to your inbox every AM.