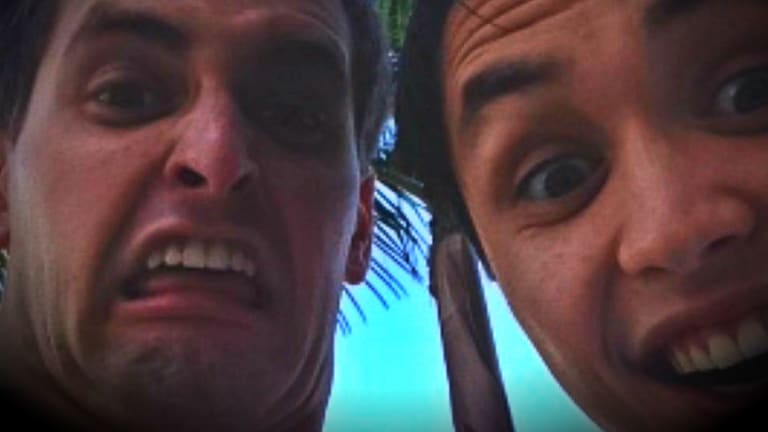 Opening Bell 4.5.19
Stay in your lane, Spiegel ...
Start your day with the Opening Bell powered by The Water Coolest. The Water Coolest is the preferred bathroom stall reading material of finance professionals. Sign up for the free daily newsletter.
PEAKING AT THE SUMMIT
Snap made three major announcements yesterday at its first-ever partner conference, along with unveiling its new slogan: "Not just for nudes anymore."
Games
The first of three announcements was the launch of its multiplayer gaming platform. Snap acquired Australian gaming studio PrettyGreat in late 2017 and now it makes sense why. In addition to playing with girls hearts, f*ckboys can also play games that are similar to Mario Party and Fruit Ninja. There will be 6 original games available at launch.
But what about the money? Well, users are enticed to watch six-second unskippable commercials that will reward them with power-ups or in-game currency. And eventually, Evan Spiegel aspires to attain "Fortnite" status with the new venture: having kids pay for useless in-game upgrades with their parent's credit cards.
Ads
Mr. Miranda Kerr's second innovation, launching later this year, is the roll-out of Snapchat Ad Kit and the Snapchat Audience Network, which coincidentally sound and function a lot like Facebook's Audience Network.
These new features will allow third-party apps the ability to host Stories inside their own products all-the-while utilizing Snapchat's camera with Stories Kit. Developers will receive a cut of the revenue, as the Ad Kit will allow advertisers to reach users of Snapchat and non-users in other apps.
Scan
Scan is the last big announcement coming out of the Snap Partner Summit. It is an augmented reality utility platform that will bring the user's surroundings to life. Pizza will dance, presidents will sing, and answers to mathematical equations will appear like Alan at the casino in 'The Hangover.'  Beyond that, major landmarks such as the Capitol Building or Eiffel Tower will have different animated features that will appear on users phones.
Snapchat launches Mario Party-style multiplayer games platform [Techcrunch]
IN OTHER NEWS
- Elon Musk was in court yesterday
- Beyonce has agreed to a partnership with Adidas
- MacKenzie Bezos is really, really chill
Sign up to receive The Water Coolest. Blue-chip daily business news delivered to your inbox every AM.