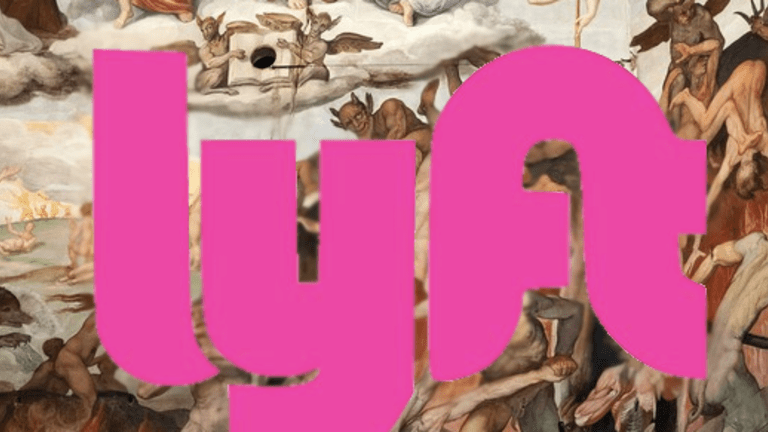 Opening Bell 4.8.19
If you aren't cheating, you aren't trying ...
Start your day with the Opening Bell powered by The Water Coolest. The Water Coolest is the preferred bathroom stall reading material of finance professionals. Sign up for the free daily newsletter.
RUNNING INTERFERENCE
Fact: Morgan Stanley is the Andy King of investment banks. Need proof? The financial juggernaut, who just so happens to be the lead underwriter on Uber's IPO has been accused of helping Lyft investors short their newly minted public shares.
The red-headed step-child of the US ride-hailing market sent a letter to Morgan Stanley threatening legal action after the NY Post and The Information reported that MS had been approaching pre-IPO shareholders about a product to short the stock.
Apparently, the crack legal team at Lyft needs to learn a thing or two about CYA. You see, Lyft's lockup agreements don't allow for pre-IPO shareholders to reduce their economic positions in the ride-hailer for 6 months, but the legalese doesn't disallow hedging.
Of course, Morgan Stanley denies going hard in the paint: "[Morgan Stanley] did not market or execute, directly or indirectly, a sale, short sale, hedge, swap or transfer of risk or value associated with Lyft stock for any Lyft shareholder identified by the company or otherwise known to us to be the subject of a Lyft lock-up agreement." Sureee.
Unsurprisingly, the possible "tortious interference" is being investigated by Finra and its probably only a matter of time until SEC starts sniffing around.
Lyft is threatening litigation against Morgan Stanley, accusing the firm of supporting short-selling [CNBC]
IN OTHER NEWS
- Apple Music finally has more subscribers than Spotify in the US
- SocGen is cutting some 700 jobs in Paris
- Lauren Sanchez files for divorce the day after Jeff Bezos officially becomes a single man
Sign up to receive The Water Coolest. Blue-chip daily business news delivered to your inbox every AM.