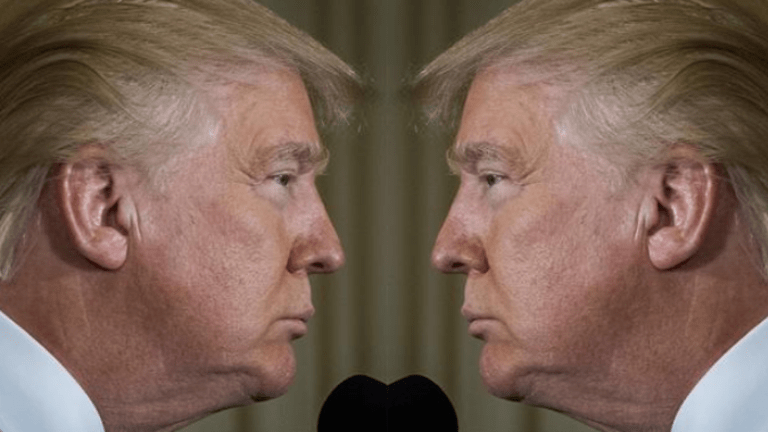 Opening Bell 4.9.19
Is Boeing really the company you want to stick your neck out for right now, you guys?
Start your day with the Opening Bell powered by The Water Coolest. The Water Coolest is the preferred bathroom stall reading material of finance professionals. Sign up for the free daily newsletter.
DON'T GET MAD, GET EVEN
I know what you're thinking: "You know what we need more of? Trade wars." Welp, you're in luck ...
Donny Politic's administration is proposing new tariffs on the EU to combat the European Union's subsidies paid to Airbus that have directly impacted US aircraft manufacturers competitiveness in the global market. According to POTUS' peeps, the Airbus subsidies have been subject to a WTO investigation for some 14 years.
The reason for the never-ending legal battle? Our neighbors to the east weren't the alone in their meddling. The US and EU have been accused of paying illegal subsidies to Boeing and Airbus respectively, to gain an advantage in the fight for commercial aviation supremacy, thus bringing mutual cases against each other in what can only be called a certified clusterf*ck.
But apparently, US Trade Representatives smell blood, citing the WTO's findings which indicate adverse effects to the United States.
So what's at stake?
The proposed tariffs to be implemented on some $11B worth of goods would focus on a range of products including passenger helicopters, cheeses, and wines. So basically, no Catalina Wine Mixer. The administration is justifying the retaliation by pointing to Section 301 of the Trade Act of 1974, the same legislation that allowed for a trade war with China.
Is that all?
Nope.
There are concurrent trade talks with the EU regarding industrial tariffs that undoubtedly just got a lot more awkward. In February President Trump threatened car tariffs should the US and EU fail to reach a favorable trade deal. 
Trump Threatens New EU Tariffs on Helicopters, Motorcycles, Cheese and Wine [Bloomberg]
IN OTHER NEWS
- Great Hill Partners buys Gizmodo from Univision
- Pinterest will value its IPO below its last private valuation
Sign up to receive The Water Coolest. Blue-chip daily business news delivered to your inbox every AM.