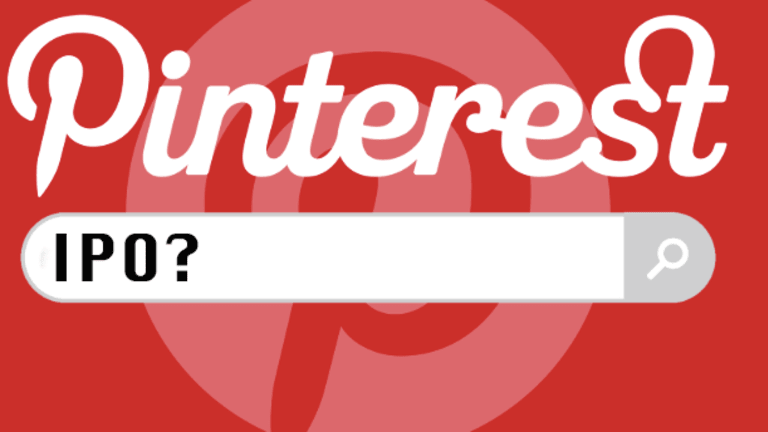 Pinterest IPO Surges On Realistic Pricing And Everyone Forgetting That It Was Happening
If you're looking to go public without much fanfare, it's never a bad idea to start trading on a day on which everyone is reading about the president telling aides "I'm f@cked."
As much as it kills us, we have to admit that someone might have figured out how to pull off a tech IPO in our dumb modern era:
Pinterest Inc. rose as much as 30 percent in its trading debut after raising $1.4 billion in the second-biggest U.S. initial public offering of the year.

Shares of the digital-scrapbooking company opened at $23.75. They were up more than 29 percent to $24.61 at 11:42 a.m. in New York trading Thursday, giving the company a market value of about $13 billion, according to data compiled by Bloomberg.
Unlike its ill-fated forebear, Pinterest did not let the market get to carried away [it opened up at $19 a share after pricing in at about $16] and it is not looking at a new valuation that contorts logic into something abstract and terrifying [it's now valued at $13 billion, up from its most recent private valuation of $12.3 billion] and it's not being obsessed over by TV anchors because Pinterest IPO'ed on the same day as the Mueller Report being released to the public. 
Pinterest is still an overvalued tech startup with a business model that almost no one can cogently describe to potential investors, but it's only being asked to be overvalued...not wildly overvalued. And since everyone is too busy to give any shits today, that's more than fair.
Want to see what that looks like?
PINS is up and holding because it didn't leave too much room to disappoint, the general public is looking elsewhere and still, no one knows what Pinterest, like, is.
And US markets are closed tomorrow. These people have cracked the code.
Pinterest Climbs in Debut After Second-Biggest U.S. IPO of 2019 [Bloomberg]