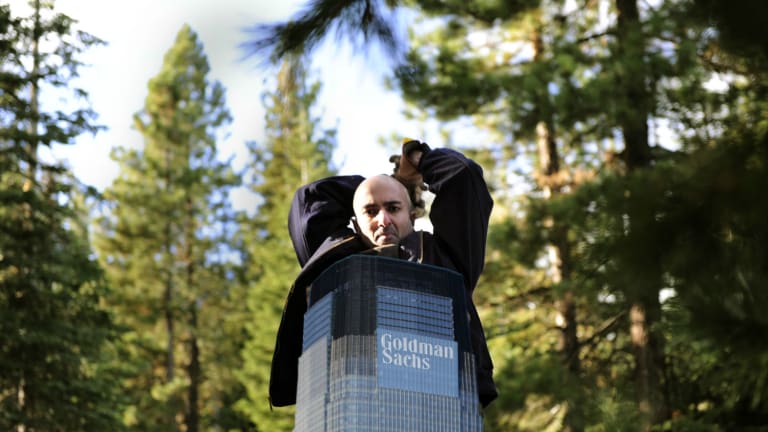 Downtrodden, Underpaid Goldmanites Are In The Wrong Business
One word (well, technically, one plural acronym): REITs.
You've got to feel for the Elect. OK, you don't really, but you can if you want. Raised to rule the Street, to condescend to those at lesser banks (you know, all of them, most especially those with retail arms catering to the proles), and pocket the biggest, fattest pay packets around, before maybe going off and doing some light public service, like serving as Treasury Secretary or playing governor of New Jersey for a while. And now? Routinely humiliated by the likes of Mike Corbat and Brian Moynihan? Expected to answer for how it drums up clients? Losing top talent to an upstart like KKR?
Well, my dear Goldmanites, if you are appalled by the laxity of the new dress code, shocked by how quickly DJ D-Sol has run the place into the ground, or—most importantly—unwilling to accept a 20% pay cut, the time may have come for you to move on.
Real-estate investment trusts had some of the highest median worker pay among financial, real-estate and insurance companies in 2018, according to a Wall Street Journal analysis of annual pay disclosures by hundreds of big U.S. companies….

Host Hotels & Resorts, the lodging REIT formed through deals including a spinoff over 20 years ago from what was Marriott Corp., had median worker pay of $183,956, the highest of any company in the sectors…. Morgan Stanley led big banks with median worker pay of $142,604, followed closely by Goldman Sachs Group Inc. at $136,513.