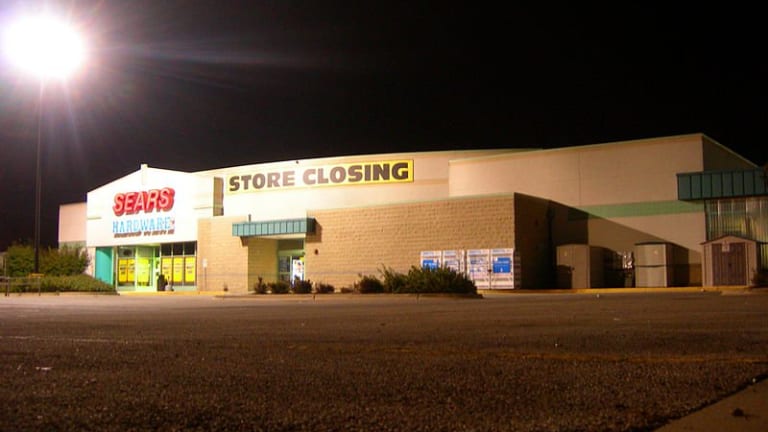 Eddie Lampert Finds New Ways For Sears To Shrink, Lose Money
Fewer stores, yes, but smaller ones, too.
The story of Eddie Lampert's stewardship of Sears can be told in many ways, but one of the most compelling is simply by counting. When he took over the legendary retailer and merged it with the somewhat less iconic Kmart, there were more than 2,000 locations across the land. Now, there are 425, none of which are in Canada. At some point another 25—at the very least—will go, as well, now that Lampert is fully and completely in control.
This may seem daylight madness, continuing to not-terribly-successful-as-yet strategy of slashing Sears to the bone to save it. And you'd probably be right. But Eddie Lampert will have you know that's not all he's doing: Next month, that store count will briefly go up to 428, until he gets around to closing a few dozen more.
The new stores, called Sears Home & Life, will be a fraction of the size of a typical Sears department store and will also sell mattresses and lawn and garden equipment…. Located in Anchorage, Alaska, Lafayette, La., and Overland Park, Kan., the stores will range in size from 10,000 to 15,000 square feet. By contrast, a typical Sears store, which also sells apparel, home furnishings, electronics and a range of other items, averages about 150,000 square feet. Sears plans to convert three smaller stores it opened in 2017 to the new format.
And that's not the only thing the near-moribund corpse of a great American success and then failure story will be doing next month. It's going to start heavily promoting is loyalty points program, even though that seems to mostly involve giving shit away.
Fewer people shop at Sears these days. Of those who do, many leave with bags full of freebies, thanks to what is considered one of the most generous rewards programs in the business, one that persists, zombie-like, despite the company's financial woes…. Sears also offers cash back, sometimes in the equivalent amount of the purchase, for instance, giving $60 in credits back to a shopper who spends $60. And there are free cash bonuses in which Sears simply gives shoppers money, notifying them by text or email. Unlike some other retailers that require people to pay with a store card to earn rewards, Sears shoppers can use any type of payment…. "We'll say, OMG, there's $10 in free cash today," she says. She often buys things she doesn't need, because they are essentially free, like the eight pairs of nylons she once scored.
Sears, After Years of Closures, to Open Three Small-Format Stores [WSJ]
Sears Went Into Bankruptcy—but Its Lavish Rewards Program Won't Quit [WSJ]