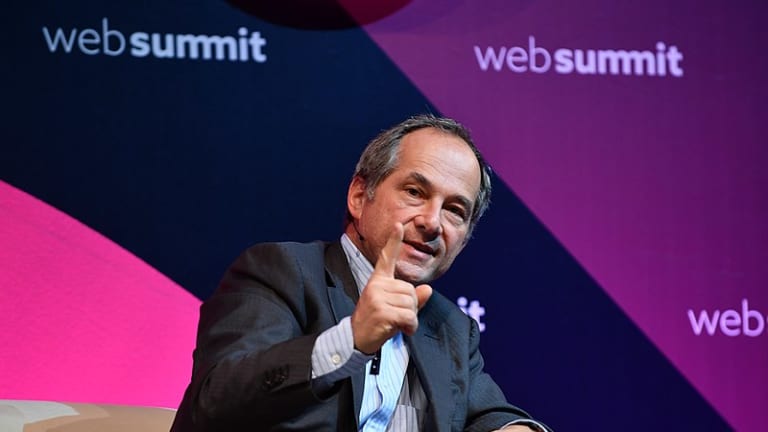 Layoffs Watch '19: SocGen's Investment Bank Stinks So It Needs A Lot Less Of It
Bright side: Those not good enough even for the French bank could also try for a certain German one.
What do you do with the second-worst major investment bank in the Western world? Especially if you're mindful of the fact that last place is more or less permanently occupied by Deutsche Bank? If you're Société Générale CEO Frederic Oudea, you fire a lot of people.
Societe Generale SA said it plans to cut about 1,600 jobs after a slump in trading revenue pushed Chief Executive Officer Frederic Oudea to intensify efforts to boost profit at the investment-banking unit.

The reductions include close to 1,200 positions at the global banking and investor solutions division, which houses its trading activities, a trade union representing SocGen's French employees said earlier, citing a briefing by the bank. About 750 jobs will disappear in France, SocGen said, without giving further details on where it plans to make the cuts…. SocGen plans to cut about 700 jobs in Paris and eliminate hundreds more positions in London and New York after a difficult first quarter in investment banking
While this will certainly help pay the bill with which Donald Trump plans to make a down payment on his Mexican border wall, some are a little uncertain about the whole firing people are a strategy to increase profits thing.
"This isn't really convincing," said Lutz Roehmeyer, who helps manage 700 million euros ($790 million) at Capitulum Asset Management in Berlin, including SocGen shares. In trading, the bank is "reducing capacity and that's going to make it harder to grow market share."
SocGen Cutting 1,600 Jobs in Blow to Investment Bank [Bloomberg]
Deutsche Bank Last in JPMorgan's Investment Bank 'Pecking Order' [Bloomberg]