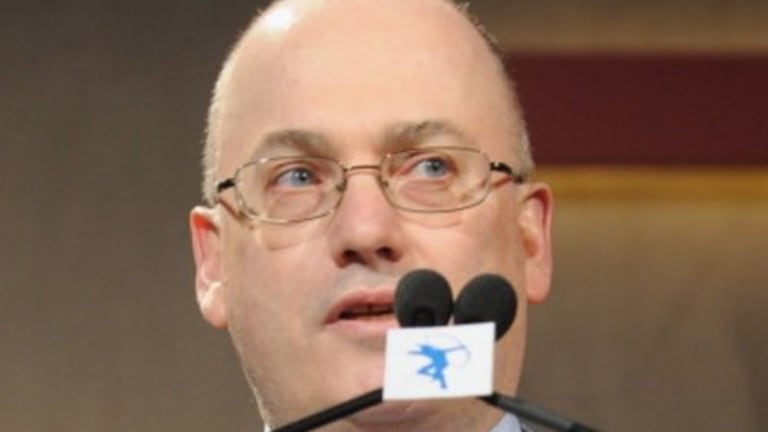 Steve Cohen Has Dark, Complicated Feelings For Tall Lady
Ilana Weinstein could be even higher on the hitlist than SAC's ex-wife.
A few years back, Steve Cohen was getting pretty pissed off about his ability to attract and retain any traders worth even the slightest of a damn. Being the analytical sort, and at the time still officially just running a family office, he put some thought into the matter, and he thinks he's figured out what's wrong. No, it's not the reputational issues, or the fact that hedge funds without reputational issues are hiring (and firing) all of the marginally attractive candidates out there (including his brother-in-law, on both counts). It was all the fault of Ilana Weinstein, sister of Boaz Weinstein and hedge fund headhunter to the stars.
"We're in a weird industry today," Cohen said. "Hedge funds, all these managers are hiring from each other. It kind of feels like a zero-sum game. I was sitting there the other day going, 'This is weird, nobody benefits.' And then it hit me that there's one person who benefits all the time -- it doesn't matter which way they're going, she does well."
If I were Weinstein, I'd be immediately going into hiding. But no: She's out hob-nobbing with the big guy and also some women dressed as trees for some reason.
"They're so tall," said Steve Cohen, founder of Point72 Asset Management, as a woman on stilts, covered head to toe in leaves and flowers, loomed above him. "It's hard to have a conversation."
It's all obviously part of Cohen's Machiavellian strategy to keep his friends close but his enemies closer, waiting for the right moment to strike and then having his goons encase Weinstein under ice for him to skate over in the coldest possible revenge.
Weinstein also wrangled Cohen and Steven Tananbaum, founder of GoldenTree Asset Management, to serve as event co-chairs and speak about the honoree.

"I work with her all the time," Cohen said. "She's tenacious. Irrepressible. Whatever it takes, she gets it done."
Steve Cohen Declares a Winner in the Hedge Fund Poaching Game [Bloomberg]