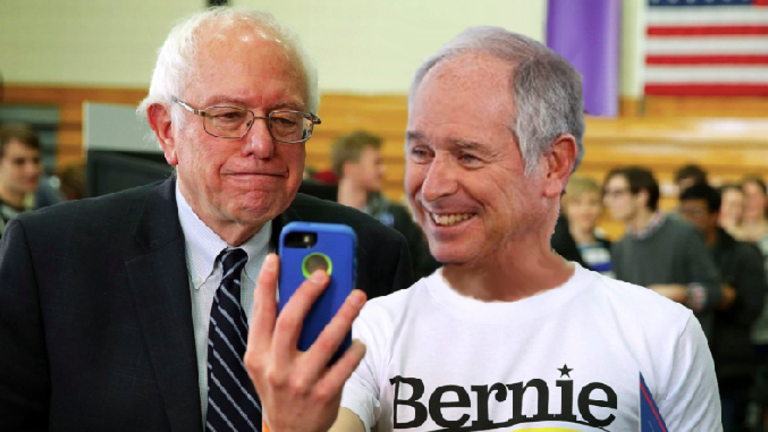 Like Any Cool Billionaire These Days, Steve Schwarzman Is Basically A Socialist Now
The Schwarz is having himself a heavy flow news day.
Hey, look, Blackstone isn't an LP anymore!
Well, that's a boring story about accounting. Did Steve Schwarzman do anything else today?
Blackstone CEO and Chairman Stephen Schwarzman on Thursday outlined what he called a "Marshall Plan" for the middle class to address increasing income inequality in America.

The billionaire private equity titan and supporter of President Donald Trump pointed to three main pillars of the plan: a higher minimum wage, more resources for technical training programs in schools and the elimination of taxes for teachers.
Wait...Steve Schwarzman? Our Steve Schwarzman? Baron von Stone Crabs? Did he hit his head or something?
"What we have is less an issue of income inequality than income insufficiency for the bottom 50% of the society," he said on CNBC's "Squawk Box. "

"I look at this as a systemic problem. This is not anecdotal," he said. "This is like half of our society is severely disadvantaged. We can't allow that to continue, so that means you need policy solutions."
Umm, is the most capitalist man ever born about to buy a van and join up as a volunteer with the Bernie campaign? What the actual fuck is happening here? Is Yale's favorite self-parodying alum really joining up with Jamie Dimon, BriMo and Larry Fink to go new age socialist?
He also said teachers should not pay taxes to help improve education levels in America.

"I think teachers is where the key is. We have to address getting the best people. It's not just money. We also have to make teachers a special class in our society," he said.
We are now going to go check the tape and make sure that The Schwarz wasn't sharply inhaling before he said that.
Blackstone CEO Steve Schwarzman wants US to raise minimum wage, eliminate taxes for teachers [CNBC]