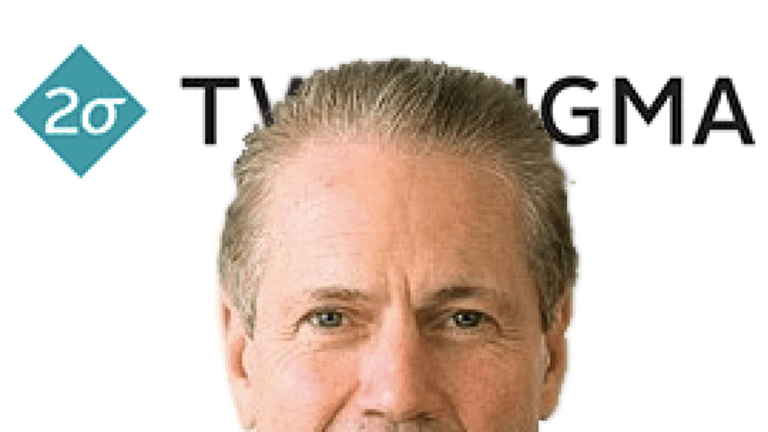 Two Sigma Rubbing Tom Hill's Shiny Hair In Hopes To Gain Whatever Magic Might Be Left
Steve Schwarzman's hedge fund guru is spending his retirement hanging with the quant nerds.
We were all ready to send J. Tomilson Hill off into a Gordon Gekko-themed sunset when Steve Schwarzman bid him the fondest of Schwarzy adieus at the beginning of 2018, but it turns out that Tommy Hillz is not done telling people how to best do hedge fund:
Two Sigma tapped legendary hedge fund investor Tom Hill to consult for the $58 billion firm, according to people familiar with the matter.

Hill, who retired at the end of last year as chairman at Blackstone Group LP's alternative asset management business, began working with Two Sigma in January, said one of the people. The Wall Street veteran, who built the $78 billion Blackstone unit into the world's largest investor in hedge funds, is working with senior leaders and teams across Two Sigma's businesses, including engineering and data, to explore new ventures and commercial opportunities, said the person.
We like this for a variety of reasons, not the least of which being that the man who was almost Dick Fuld is now hanging with the quants, bringing uncut old school Wall Street swagger to a fund known for...the opposite. And that's the other thing we like. If Two Sigma is working with Tom Hill, it might be going the way of other quant funds that have recently started using non-algorithmic thinking to inform trading, bringing it ever closer to an Oedipal singularity with its daddies...E Shaw.
And then we just enjoy the visual of Tom Hill walking the Two Sigma trading floor in SoHo handing out silk pocket squares and Brylcreem to the pale-skinned, sweatshirt-wearing Morlocks that we stereotypically assume populate that joint.
But, for now, let's just enjoy that Tom Hill is back. And it feels a little perfect as we're also getting back in a news cycle filling fast with "Hedge funds are back" stories, a narrative that is hard to buy if Tom Hill isn't out there doing his thing. In fact, we would now argue that the most useful indicator of hedge fund strength is if anyone is paying to listen to Tom Hill.
What? Your nonsense is better?
Two Sigma Taps Blackstone Legend Tom Hill to Consult [Bloomberg]