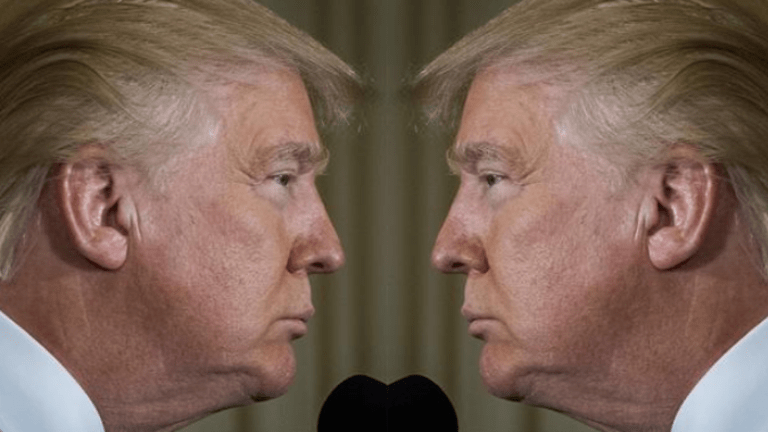 Man-Child President Reduced To Sulking About Fed Chair
Throwing a fit didn't work so what else is a president of the United States supposed to do?
For the better part of a year, the president of the United States has been throwing a temper-tantrum over the Federal Reserve chairman he appointed. First, it was because Jay Powell continued to raise interest rates in spite of the fact that they made our big baby commander-in-chief sad and mad. Now, Powell is continuing to defy the First Toddler by not cutting rates. Trump even thought about taking Powell's ball and going home.
For a brief moment toward the end of last year, President Trump mused about whether he could replace Federal Reserve Chairman Jerome Powell with Kevin Warsh, a former Fed governor and aide to President George W. Bush, two sources who discussed the matter with Trump tell me.
Those around the above-speaking very stable genius say he hasn't quite ruled out firing Powell and putting a more pliable man in his place, especially now that he's figured out how to nominate people who agree with him. But he sure seems to have in a chat with Powell displaying another side of his limited emotional arsenal, pouty resignation.
Mr. Trump recalled a recent phone conversation he had with Mr. Powell, this person said. "I guess I'm stuck with you," the president recalled telling Mr. Powell. The Fed chief took a brief phone call from Mr. Trump on March 8, a Fed spokeswoman said when asked about the conversation, declining to elaborate further.
This is obviously very upsetting for the kindergarten bully occupying the Oval Office, but at least he frowns safe in the knowledge that, as ever, it's not his fault.
Warsh had been on Trump's shortlist before he ultimately chose Powell at the strong urging of Treasury Secretary Steven Mnuchin.

A source who has heard Trump complain about Mnuchin's recommendation says Trump privately gripes: "Steve was the one who did that. ... What a great pick. Thanks a lot!"
Somebody give him a bottle of milk.
Trump to Fed Chairman Powell: 'I Guess I'm Stuck With You' [WSJ]
Scoop: Trump considered replacing Fed chair with Kevin Warsh [Axios]