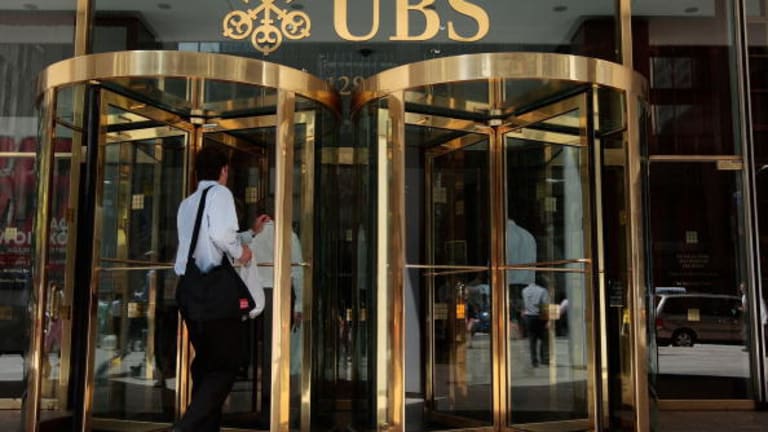 UBS Is Taking No Chances These Days
Do anything that might make a regulator do so much as a double take and you're fired.
A private equity firm needed to raise $250 million to buy an oil-and-gas company. For some reason, it hired UBS to do the job. And, in spite of all the evidence to the contrary, the bank really thought it could do it, and in the form of a bond, even. Until it realized that it couldn't, and decided to make the whole thing a bank loan, just the kind of thing regulators tend to raise an eyebrow about. The bankers leading the deal then either did or did not tell their superiors about it. If the former, those superiors either did or did not remember it, and if the former certainly did not remember to tell its compliance department about, or if they did, the compliance department—which occasionally forgets that insider trading is frowned upon, especially by compliance officers—forgot about it or something. Typical UBS stuff.
Unfortunately for UBS, typical UBS stuff has gotten very expensive lately. And, so, unfortunately for them, James Boland and Peter Chomyonk can't work for UBS anymore, just to be safe, even if they weren't the ones who forgot whatever it is that regulators aren't keen on banks forgetting these days.
The Swiss bank in December dismissed James Boland, who ran its leveraged-finance group in the Americas, and a lieutenant. Their alleged offense: not informing superiors and the bank's compliance officials that they had reclassified a bond the firm was underwriting as a loan, according to people familiar with the matter.

That matters because bank loans are subject to government guidelines aimed at curbing excessive risk, while bonds aren't, and firms that flout the will of regulators risk sanctions including potential fines.

Mr. Boland has said his superiors were informed of the reclassification, according to the people, and he is appealing his dismissal….

There is no sign that the loan ran afoul of government guidelines.
Of course not, but, again, this is UBS. Better safe than several billion dollars sorry.