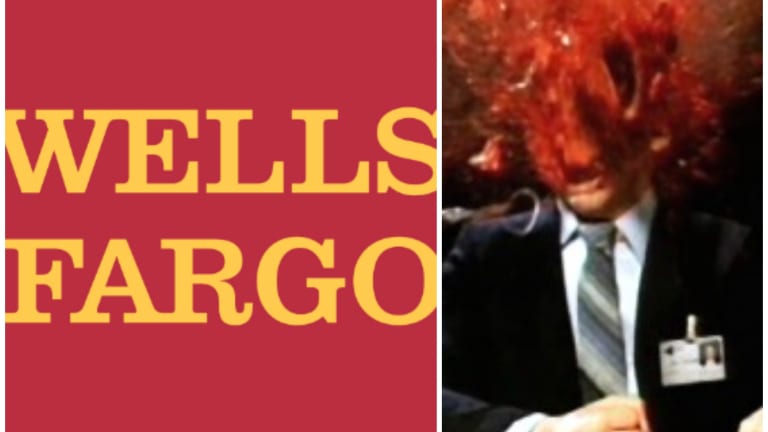 Wells Fargo Narrowing Down CEO Candidates To Mostly Women, Hoping Any Of Them Will Take It
There is a lot of wild chatter coming from inside The Stagecoach.
According to Wells Fargo insiders, the sudden departure of outgoing CEO Tim Sloan has not resulted in a period of quiet reflection.
In fact, it seems like things might even be a little more silent scream-level of desperate than usual. According to two insiders, the bank's senior cybersecurity leadership team is now gone and the incoming "Head of Technology," Saul Van Beurden, is now rethinking the whole notion of joining up with the rolling perpetual disaster machine that is Wells Fargo.
"Have heard that Van Beurden is having doubts. Not weird with Sloan out, but it's particularly terrible around here recently," one insider tells us in reference to the fact that the bank is now without its two lead cybersecurity executives after chief technology officer Scott Dillon announced he was leaving in mid-March, and chief information security officer Rich Baich has just this hour made it official that he is leaving for the CISO gig at AIG. According to our insiders, Baich's move was disclosed internally last week and a temporary replacement will be named today. 
Having no one there to report to him would be a distinctly shitty situation for Van Beurden to step into, and he's apparently made that inkling very clear to Wells Fargo. "As of Thursday, I heard he was 50/50. I also heard that Mgmt worked hard to keep him coming. Lots of calls," writes another Wells Fargo insider.
Van Beurden would be on the same level as CFO John Shrewsberry were he to come aboard, both of them replying directly to interim CEO C. Allen Parker. But to whom Shrewsberry and Van Beurden will be reporting on a permanent basis remains very much a point of manic energy over at Wells. And the shortlist for who will take on the horrible job of running the least-trusted bank in America is, per one of our insiders, down to a few very interesting names; "CEO short list is: [Matt] Zames, [Marianne] Lake, [Cathy] Bessant and [Ruth] Porat."
We're obviously chuffed to hear that Wells took our advice on Zames, and we're very intrigued by the other names. Aside from being giggly at the prospect of Lake leaving her spot as Jamie's heir at JPMorgan, or Porat leaving Silicon Valley to get back into the nightmare world of banking, we like the Bessant idea and apparently so does the board at Wells. "The list changes almost by the hour. Current front runner seems to be Bessant," says one of our tipsters. "They like her tech experience and being diverse. They are checking to see how she will play with DC."
"I haven't heard all those names," says our other insider, "but I have heard Bessan and Lake. They definitely want a woman. They think it will appease [Elizabeth] Warren."
So it appears to be ladies night at the Wells Fargo CEO job fair. So, if you're a powerful woman in banking, and Cathy Bessant turns out to be smarter than she is power-hungry, you might be lucky enough to be the next head of what's left of Wells Fargo!
Happy Monday.
CLARIFICATION: Wells Fargo plans to have Van Beurden report directly to the CEO, not the CFO. That fact was misstated in an earlier version of this post.