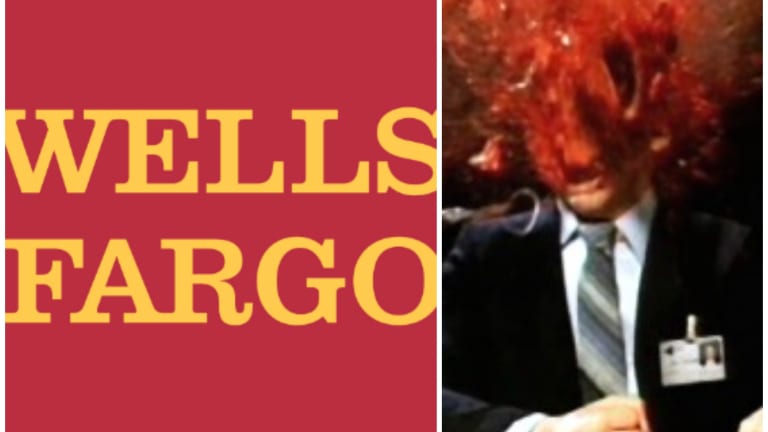 New Wells Fargo CEO Is Having The Time Of His Life
Allen Parker knows he won't be running the place for long, so he can have a good laugh about the heckles and insults.
C. Allen Parker has been interim president and CEO of Wells Fargo for just under a month, now. Luckily, it doesn't take long to find out why America's bank fixer-upper might have a hard time finding a permanent replacement for the abruptly departed Tim Sloan.
Protesters and activists dominated most of the meeting… Board Chair Betsy Duke and interim Chief Executive Allen Parker faced questions about why investors should vote for the five directors who were at the bank at the time of the wrongdoing…. The demonstrators spoke about fair lending practices, African American homeownership and fake accounts. Some called Wells Fargo executives "frauds" and said the bank could not be trusted.
Thanks to that "interim" tag and ongoing hopeless search, Parker could find the humor in allegations of his dishonesty.
About 15 activists were kicked out of the meeting for interrupting Parker's remarks…. "One of the wonderful things about shareholder democracy is that we have meetings like this," said Parker as the activists were escorted out.
And why wouldn't he think shareholder democracy is wonderful? After all, for some inexplicable reason, Wells investors once again voted to keep the people leading this sinking ship all the way to the bottom of the Pacific.

All the directors were elected with no less than 95 percent approval, according to the preliminary tally. A year ago, directors were elected with 89 percent approval.
All Wells Fargo directors elected as hecklers call executives 'frauds' [Reuters]