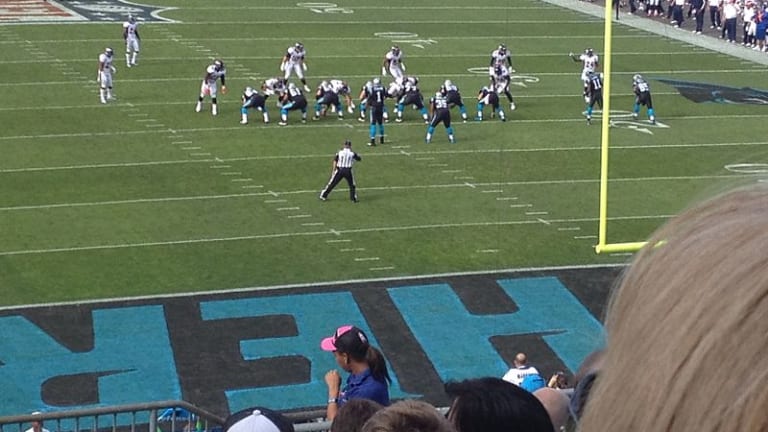 David Tepper To Spend Less Time With Brass Balls, More Time With Other Balls
Appaloosa Management is going out to stud.
For nearly 25 years, David Tepper's life didn't change all that much. He woke up, took the short drive from Livingston to Chatham, rubbed some brass balls, made a bunch of money, threw some other money on the floor, occasionally appeared on television, demolished one very particular house, went home, slept, and on Sundays flew to Pittsburgh to cheer on his beloved Steelers.
Over the last five years, however, his life has been changing rapidly. He got a divorce, moved to Florida (saving a bunch of money), and abandoned Yinzer Nation to join the most elite fraternity in America as owner of the Carolina Panthers. Turns out, much as Tepper has relished the hedge fund game, owning a professional football team is way more fun. So much fun that he's even willing to countenance less time at the beach and more time in Charlotte. And that all means less time to manage money for other people. So he's not gonna do that anymore.
Executives at the $13 billion hedge fund have discussed several scenarios for when they could return outside clients' money, some of the people said, including over several years or around the end of this year. One of these people said a period of several years was more likely. Mr. Tepper's money makes up more than 70% of the firm's assets under management….

Employees have been told Mr. Tepper's investment business is changing, said people familiar with the matter, and some have been interviewing with other investment firms. Some employees have been told they are welcome to stay and make investments for the family office….

He has also been spending more time on the Carolina Panthers, which he bought last year for an NFL record of about $2.2 billion; he was previously a part owner of the Pittsburgh Steelers. Mr. Tepper is now focused on turning around the Panthers and increasing revenues associated with it, said people close to him, for example by improving the stadium and striking lucrative partnerships.

He has also expressed interest in bringing a Major League Soccer team to Charlotte, N.C., where the Panthers play their home games.
Hedge Fund Titan David Tepper Is Planning to Return Investors' Money [WSJ]