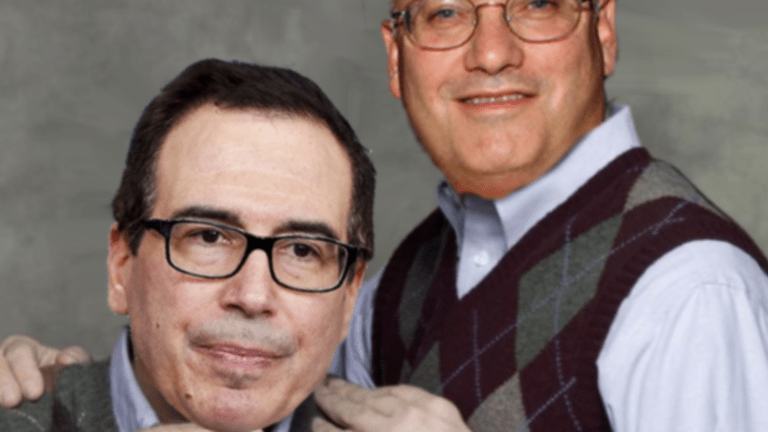 Steve Mnuchin's Dad Bought Steve Cohen A $91 Million Bunny
Awwwwwkwaaaard.
Remember when Steve Mnuchin's dad bid all that money for a piece of art on behalf of a friend and then also got a little upset when his son's name was mentioned? 
Well, according to ArtNet, it turns out that this story has even darker layers of humor because Bob Mnuchin's mystery friend turns out to be none other than SAC himself: Steven A. Cohen.
It's nice that everyone is having fun buying huge metallic bunnies on the sly, but we can't help feel that this is going to make things even more awkward at the Mnuchin household now that Steve's dad is bidding on gifts for other sketchy finance types. And we don't even want to think of how awkward things are going to be at the next Trump fundraising event in The Hamptons when Steve Mnuchin asks Steve Cohen, "So, how is my dad?"