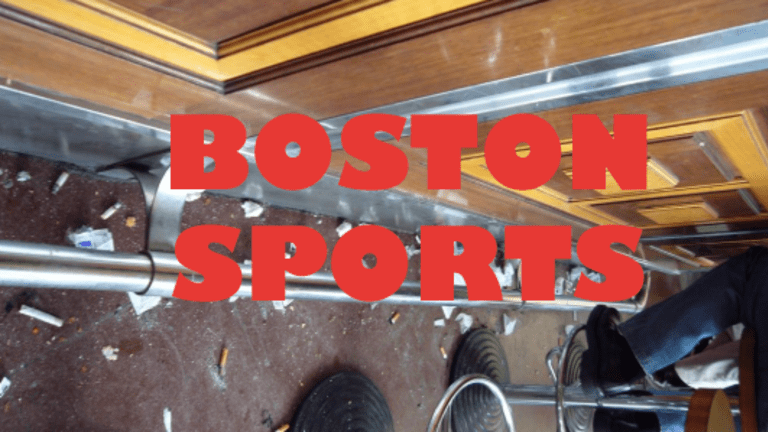 Boston Sports Remains Boston Sports
The Bruins and Barstool Sports are a love that dare speak its name.
Nobody said that sports marketing in 2019 is easy, not when the slightest step out of the lane of pure entertainment is an invitation for critics to tee off on a team's public messaging. This week, though, provided an object lesson for anyone doing business in a socially conscious world.
The easy rule of thumb: if you're a team doing something that is going to upset people, on either end of the values spectrum, be ready to back it up.
Playing the role of Goofus in this instance is the Boston Bruins, who decided that for Game 2 of the Stanley Cup Final, a good sponsor for their giveaway rally towels would be Barstool Sports. Yes, the same Barstool Sports from such banger headlines as "Inside Barstool Sports' Culture of Online Hate," "Terrible Website Barstool Sports Steals a Comedy Video," and the should've-been-instructive "Stop Enabling Barstool's Shit."
If you work in sports in 2019, you know what Barstool is, what Barstool is about, and what aligning with Barstool means. So, the Bruins must have an excellent explanation for why they would partner up with a business built on misogyny and racism other than, "they offered us money, and also hockey is built on misogyny and racism, so it's a perfect fit," right? Right?
Well, Marisa Ingemi of the Boston Herald asked for the explanation, and got the response via email: "We will not be commenting on this activation."
As a result of merely reporting on this news (and being a woman), without even expressing an opinion about it, Ingemi was subjected to a full day of harassment, because that's how the Expanded Barstool Universe works – again, something that should not be news to people who work for the Boston Bruins in 2019. They just don't care, as shown in their actions and unwillingness to even defend it a little bit.
Contrast that with today's Gallant, the Triple-A Rochester Red Wings, who announced that they will host Pride Night on July 2. There were many positive responses to this, but of course not all, such as one Kitt Callahan, who commented on the Facebook announcement, "What night is straight pride night so I can purchase my tickets now? Just want things to be equal." Sure you do, Kitt, and just to save you the trouble when International Women's Day rolls around again, International Men's Day is November 19.
The person running the Red Wings' social media, who deserves a raise, came prepared, and was polite but stern in reply: "We had a deaf culture day. No one asked when's hearing culture night. We had Women in Sports Night. No one said when's men in sports night. Kitt, if you're not for inclusion and promoting a welcoming environment for everyone then don't come July 2. We have 69 other home games this season."
Now that's a nice job.