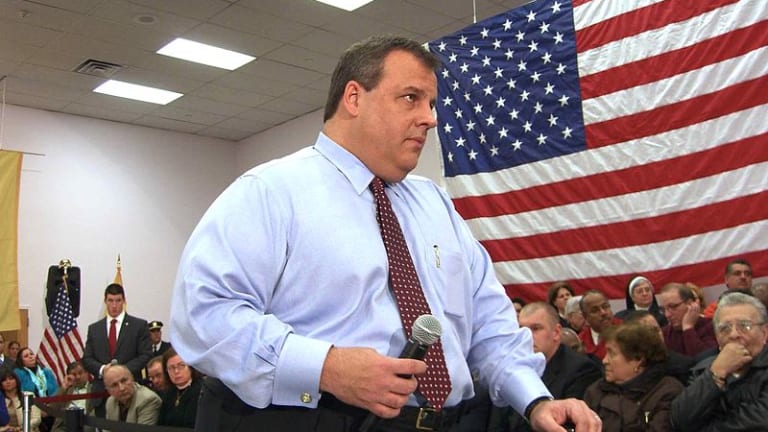 Chris Christie Goes Into Finance Because It Worked Out So Well For The Last Former New Jersey Governor
Because reality has killed irony, his first two investments are connected by the George Washington Bridge.
The last time a New Jersey governor left office, he headed straight (back) to Wall Street. As you may recall, it did not end well.
Chris Christie is not deterred. Sure, he doesn't like to be compared to his predecessor (for one thing, Jon Corzine left office with a higher approval rating than Christie), but he doesn't mind following in his footsteps. And since he's not vice president or Mike Francesa's successor, he's got some time on his hands. Oh, also, thanks to his presidential bid, his wife needs a job, so who wants a piece of the Hampshire Christie Qualified Opportunity Fund, investing in a low-income opportunity zone near you, at least if you live in the greater New York area?
Mr. Christie and his partners in the fund are hoping to raise about $150 million, according to a person familiar with the matter. The fund will focus on New Jersey and other Northeast states, and its first projects are four apartment developments in Hackensack, N.J., and a self-storage facility in New London, Conn., according to the fund's marketing material reviewed by The Wall Street Journal….

"Nobody really knows New Jersey as well as Chris, because he's been at the helm for the last eight years," said Ms. Christie.
For example, he now knows very well how New Jerseyans feel when you create traffic jams to settle petty political scores, so, you know, get in on key insights like that ASAP.
Ex-New Jersey Gov. Chris Christie Tries Hand at Property Investing [WSJ]