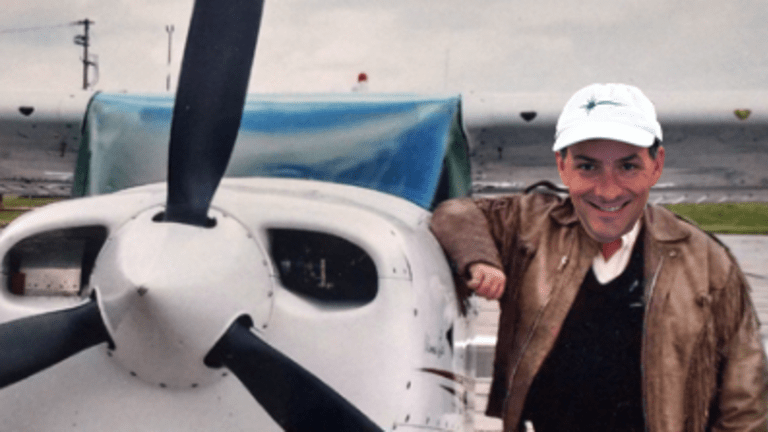 David Einhorn Is So Broke That He's Pitching Airplane Leases At Sohn
The Greenlight Lantern only spent about a minute calling Elon Musk a bullshitter.
It's been almost a year since David Einhorn put on a hideous old tie, hoped it contained the investment magic of 2002 and then went up on the stage at the Sohn Investment Conference...where he walked the room with a boring pitch about a mid-sized bond insurer.
Welp, lo these twelve months later and...there was no magic in the tie.
D-Hornz is still locked in a terminal short of Tesla, but he's showing some signs of life so we were borderline excited to see what he would come up with at the next Sohn confab. We regret that emotional response.
To be fair, Einhorn had a nice little ripass start to his presentation, making a reference to planes. trains and automobiles before saying that he was going to do a short bit on automobiles. The enormous screen behind him then lit up with an image of Elon Musk with a dramatic frown on his face. Elon's face proceeded to be obscured with a rotation of his most comically bullish comments on Tesla that switched every few seconds while Einhorn stood at the podium saying literally nothing. After the final quote, Einhorn took a dramatic pause before saying "That's a lot of horseshit."
It was pithy and dry and perfectly designed to hide David's raging case of Ackmania. And then Einhorn pivoted to his idea.
We knew that David Einhorn was having a rough time finding alpha lately, but we had no idea how bad things were until we saw what he was pitching at Sohn: an aircraft leasing company called AerCap. That's right, you guys, David Einhorn got up in front of his fellow hedge fund billionaires, striving B-School students that actually wanted to be here, and the gods of finance themselves, to talk up the future of airplane leasing. 
Few things make us truly full of sadness, but watching a former billionaire get up on stage in Lincoln Center to try and pretend that leasing planes is cool now will be a tragic moment forever etched in the darkest recesses of our consciousness.
And it's also kind of sad that shares in AER did not exactly go crazy after D-Hornz hyped it up. It remains in the red on the day.
Correction: A previous version of this post incorrectly cited Einhorn's long position as GTAX. He is short GTAX and long AER.