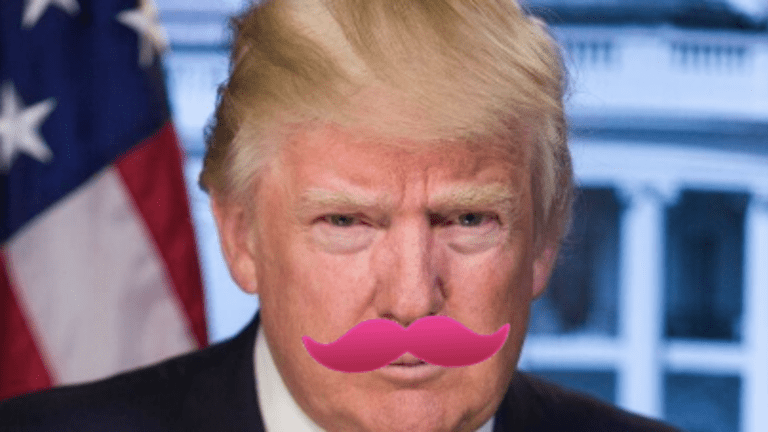 Trump Mulling Putting Former Lyft Exec On Fed Board Because Who Wants To Cut Rates More Than Lyft Shareholders
The president is playing what he thinks is 3D chess again.
Donald Trump and his economic team want fewer things in this short brutish life than for The Federal Reserve to cut rates at the next available opportunity.
Despite rather large opposition to the economic reasoning of this desire based on data that seems to indicate that the need for such a cut is not apparent, President  Veruca Salt wants it NOW. So much so that he tried to force through two utterly absurd picks to pack The Fed and deliver him that sweet, sweet cut.
According to Bloomberg, it appears that Trump and his economic team are pivoting to a new strategy that they seem to assume will get them a rate cut:
The White House is considering Derek Kan, an undersecretary at the Department of Transportation, for one of two open seats on the Federal Reserve Board, according to two people familiar with the matter.

Kan, a senior adviser to Transportation Secretary Elaine Chao since 2017, has served on the board of directors for Amtrak after being nominated by former President Barack Obama in 2015, and was previously general manager at ride-hailing company Lyft Inc.
Who is Derek Kan, you ask? Well -- compared to Stephen Moore and Herman Cain -- the answer is: Exactly!
But there is one thing we do know about Kan, and that he was a senior executive at Lyft between 2015 and 2017, making us feel pretty strongly that there are some LYFT shares out there that are ultimately owned by Derek Kan. Shares that have done ths since listing:
You know what might help this picture? Cheaper money. 
In fact, if Trump is really looking to make this thing work, he should also nominate Travis Kalanick to the other open Fed Board seat.
Let's do this thing!
White House Considering Derek Kan for Federal Reserve Board Seat [Bloomberg]