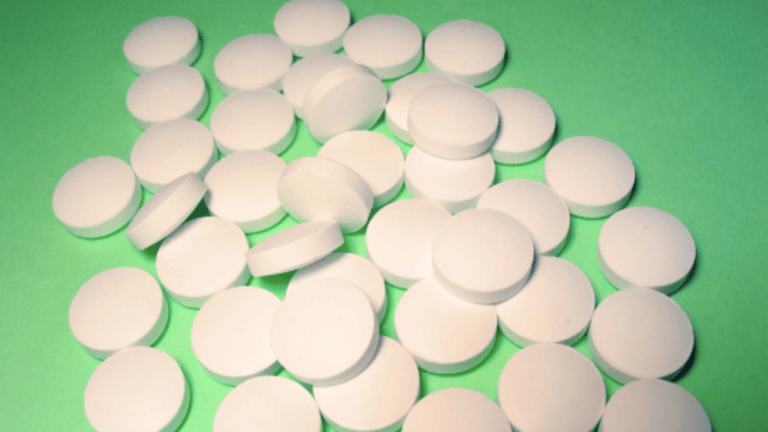 Denmark's Genmab files for $500M Nasdaq listing in US
The company, whose FDA-approved products include the myeloma drug Darzalex and the chronic leukemia drug Arzerra, hopes to launch its own proprietary product by 2025.
A Danish drugmaker is looking to list its shares on the Nasdaq.
Copenhagen-based Genmab said Tuesday that it had filed a Form F-1 with the Securities and Exchange Commission for a potential offering of shares on the US market, wherein it would trade under the ticker symbol GMAB. The company already trades on the Copenhagen Stock Exchange, officially called the Nasdaq Copenhagen, under the ticker symbol GEN. Its market capitalization 75 billion Danish kroner, or $11.2 billion. It also trades on the over-the-counter market in the US under the ticker symbol GMXAY.
The company is looking to raise $500 million in its US market debut, according to the Form F-1. Morgan Stanley is the lead book runner, joined by BofA Merrill Lynch, Guggenheim Securities, Jefferies and RBC Capital Markets.
The company's lead product is Darzalex (daratumumab), a CD38-targeting monoclonal antibody partnered with Johnson & Johnson subsidiary Janssen and approved by the Food and Drug Administration for the blood cancer multiple myeloma. Another approved product it has is Arzerra (ofatumumab), a monoclonal antibody that targets the CD20 antigen and is approved for treating chronic lymphocytic leukemia, partnered with Swiss drugmaker Novartis.
Darzalex is currently the only FDA-approved monoclonal antibody targeting CD38, though a potential competitor, French drugmaker Sanofi's isatuximab, is in Phase III development, with data slated for presentation at the upcoming American Society of Clinical Oncology meeting this weekend. Other CD20-targeting drugs include two by Roche, namely Rituxan (rituximab) and Gazyva (obinutuzumab). A biosimilar version of Rituxan, Celltrion's Truxima (rituximab-abbs), is also approved.
Drugs in Genmab's pipeline include two antibody-drug conjugates for solid tumors respectively in Phase II and Phase I/II development, tisotumab vedotin and enapotamab vedotin, both partnered with Seattle Genetics. The company also has a drug in Phase III development for thyroid eye disease, teprotumumab, partnered with Horizon Pharma. Other drug candidates in early development are partnered with Janssen, Bristol-Myers Squibb and others companies, along with about 20 preclinical programs. In its Form F-1, the company said it hopes to launch its own drug product by 2025.