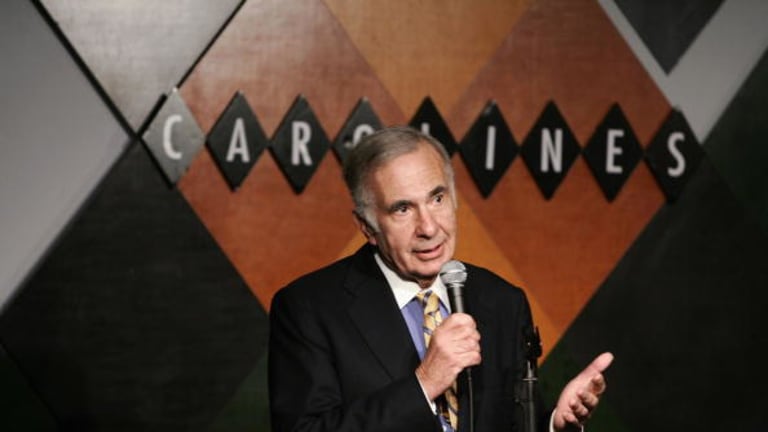 The Words 'Carl Icahn' And 'Insider Trading' Keep Popping Up Next To One Another
Isn't that a funny coincidence?
Carl Icahn's short-lived and possibly-nonexistent role as Lord High Commissioner for Shredding Regulations may not have worked out exactly as Elizabeth Warren & co. had hoped. Specifically, amidst all of the wall-building and child-caging and tax-cutting and court-packing, he just never could get POTUS to remember that the most important thing was doing something about those damned renewable fuel credits that were costing his CVR Energy oil refining business a fortune. But that doesn't mean his occasional late-night phone calls with the president were a total waste of time. Though Carl denies it, federal prosecutors in Manhattan are wondering whether President Trump may have let slip that he was going to do a big number on foreign steel producers, the kind relied upon by Icahn Enterprises portfolio company Manitowoc, which shortly before Trump announced the steel tariffs Icahn decided that he owned $30 million too much of.
Icahn Enterprises, one of Mr. Icahn's main investment companies, disclosed in a regulatory filing on Thursday that it had received a subpoena in June seeking "production of information pertaining to trading in shares of Manitowoc," a crane manufacturing company….

In Thursday's regulatory filing, Icahn Enterprises said the United States attorney's office for the Southern District of New York "has not made any claims or allegations against us or Mr. Icahn with respect to either of the foregoing inquiries."
Nope, nothing to worry about when the Feds want to take a look at your trading around a stock directly impacted by what your boss and buddy is doing, just like there was nothing to worry about when people started saying that Uncle Carl was getting a little free with the inside dope on the golf course. Nope, just another example of exceptionally good timing by the wily old man.
Billionaire Carl Icahn Discloses Subpoena Over Stock Trading [NYT]