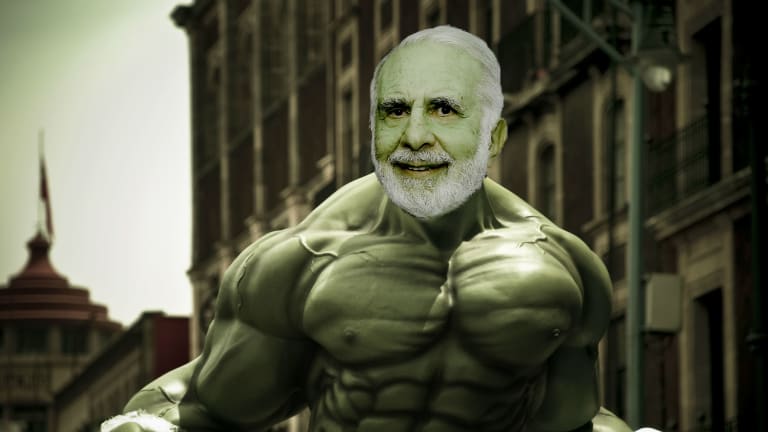 Absolute Uselessness Of Company's Management Dawns On Carl Icahn
All they had to do was try to spend $38 billion that Carl would like distributed to people like himself.
Sometimes, Carl Icahn likes it when a company vastly overpays for some shiny new bauble. Usually, however, he is opposed. And when Carl Icahn is opposed to something, he usually either launches a proxy battle, files a lawsuit or both.
And Uncle Carl certainly doesn't like Occidental Petroleum's $38 billion Warren Buffett-backed bid for Andarko Petroleum, which he calls—you guessed it—"hugely overpriced." And wouldn't you know but once Carl realized he didn't at all like the "desperate" Berkshire deal designed to satiate Occidental leadership's "dreams of glory" and also to keep a meaningful vote out of the hands of shareholders, he realized there's a lot more about Occidental he also doesn't like.
Icahn, who owns $1.6 billion worth of Occidental shares, accused the board of being "far over their heads," saying they "made numerous blunders in recent months and might continue to trip over their feet if the board is not strengthened," the lawsuit said. He also criticized Occidental Chief Executive Vicki Hollub and her management team for taking $100 million in pay since 2016…. Icahn may seek to call a special meeting of shareholders to remove and replace directors, the suit said, and believes Occidental should have been a seller rather than a buyer.
On the other hand, he's not at all Andarko should be selling anything: not itself to Occidental and not any part of it if that might help it sell itself to Occidental.
Icahn's lawsuit, filed in Delaware Court of Chancery, seeks documents that detail Occidental's sale of preferred stock to Berkshire, which he described as a "desperate" move, and information on a deal to sell Anadarko's Africa assets to Total SA for $8.8 billion.
Investor Icahn sues Occidental Petroleum over 'misguided' Andarko deal [Reuters]